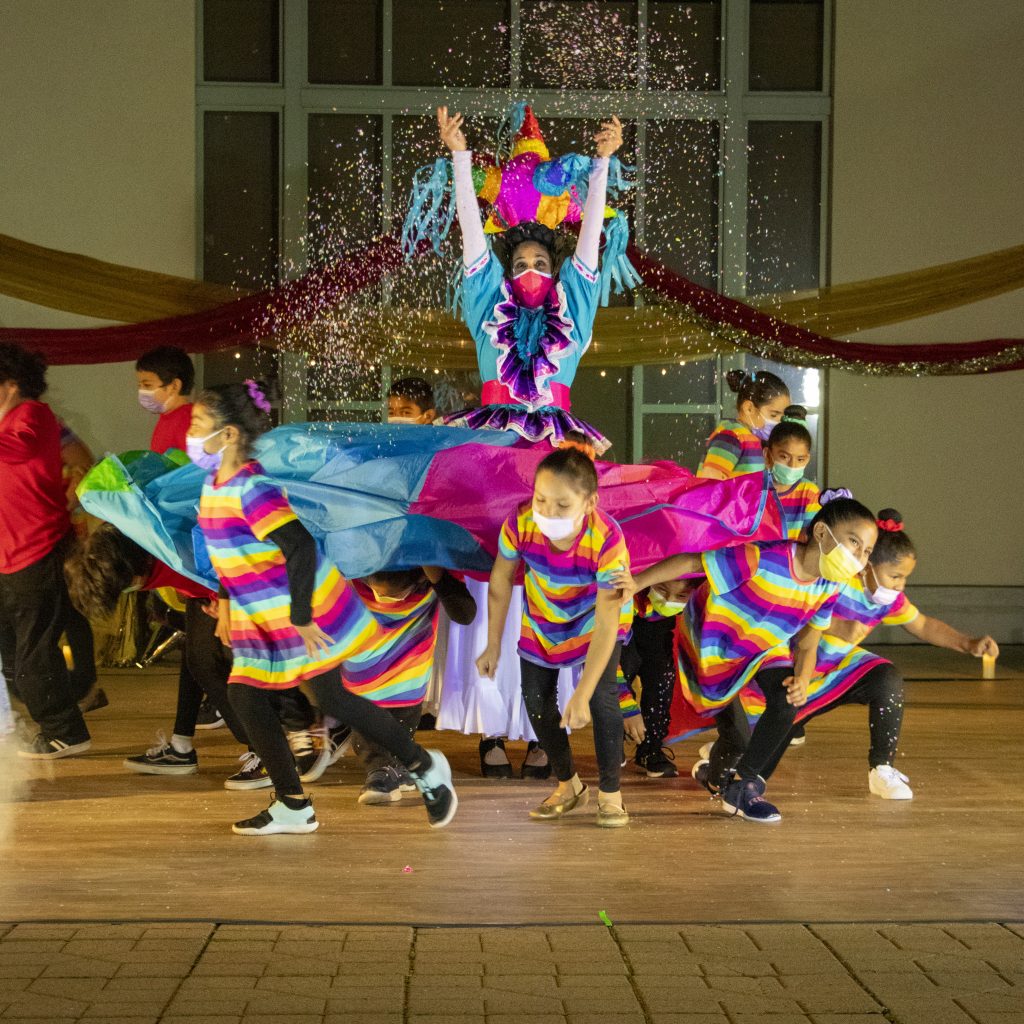 Meet Roxanne Rojas de Blanco, one of our amazing Teaching Artists! In addition to all she does at A Step Beyond, Ms. Roxanne is also a teaching artist at Arts Education Connection San Diego and a Dance Artist at Amo Aché Afro-Cuban Dance & Music Co. Besides being a thoughtful and multi-faceted artist, Ms. Roxanne has a B.A. in Third World Development Studies at the University of California, San Diego and a B.A in Bilingual Elementary Education at San Diego State University. We sat down with her to get the scoop on her experiences performing and teaching.
Do you get nervous before performances? How do you calm your nerves?
That's an interesting question! I don't usually feel nervous, but recently I have started performing dance forms that are new to me like flamenco and Mexican folklorico. I worry that I am not fluent yet since they are so detailed and rich. My nervousness comes from a desire to respect the integrity of the dances and articulate them with their true spirit and technique. When this happens, I slow down and find a place where I am surrounded by my dance family of performers. I take deep breaths, close my eyes and imagine dancing together. This helps me relax and focus.
Which do you enjoy more, performing or being in the studio? Where is your favorite place to perform?
I equally love both the process of learning and creating dances as well as the end product of performance for different reasons. During rehearsals we build community, nurture relationships, focus on learning the language of our body, and refine our technique. Our dance family is strengthened by our collective preparation. Performances are where we get to share our art and passion with others. We get to celebrate and have fun! I love the feeling of dancing for an audience, it fills my spirit and gives me energy.
You are so talented at teaching our younger students. What do you like most about working with them?
Thank you! I love that younger dancers are so sincere. They are very connected to their imagination, share a loving kindness towards each other and are just fun to be with.  I say they keep me young because I feel myself transforming into a younger me when we work together.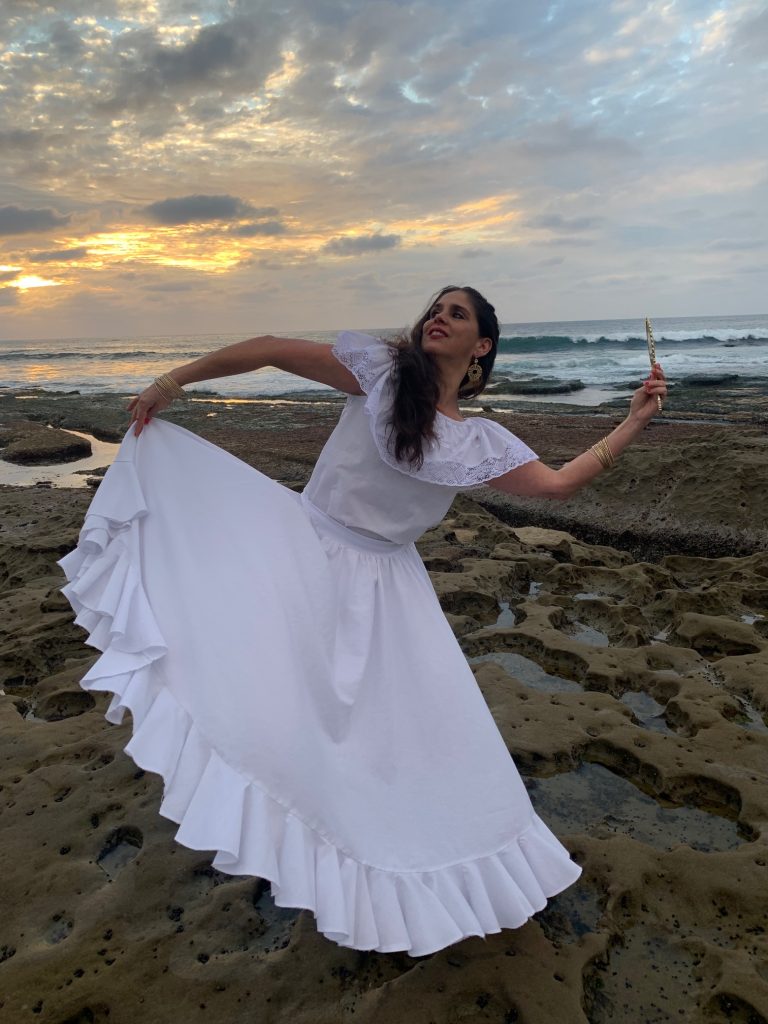 4. What inspires you/your work at the moment?
I've been inspired by the quest for self-care.  This pandemic has challenged us all in so many ways.  My work now revolves on how to cultivate a practice that is healthy, loving and connects us to ourselves and others.  I'm working on a piece right now that explores this from the perspective of Yoruba mythology which is preserved in Cuba today. Oshun is the spirit of the river, beauty, richness and abundance.  She holds a mirror, not because she is vain, but because she searches to know herself deeply and find beauty within. I see a lot of focus around us on how others perceive us and how we are judged, especially on social media.  When I feel pressure, I try to go for a walk out in nature, unplugged.  Flowing waters are a strong metaphor for me in adapting to challenges and adversity. In this piece, I hope to creatively weave the diverse dance languages I have been experiencing into a flowing expression of self-love.
5. You are talented at many world dance forms, including Afro-Cuban dance and Ballet Folklorico. What draws you to each of them?
I am drawn to dances that reflect a community consciousness and ancient body knowledge. The Latin American continent is a place of wonder and magic where diverse cultures have mixed to create beautiful forms of dance and music over centuries. I love that all these dances have deep meaning and purpose. They also have powerful rhythms where the music and dance are intricately connected.
I was drawn to Cuba almost 30 years ago because it was a place where dance existed in every corner of life. In Cuba, everyone dances everywhere for every reason! I kept returning to study with master teachers and met my husband at a Rumba in Havana, the rest is history (ha ha!). Although I've studied Afro-Cuban dance for so many years I am constantly learning new things and am always humbled by how complex, dynamic and expressive dances are there.
I came to Mexican folklorico more recently but wonder why it took me so long! I've always admired Mexican culture and feel fortunate to live in a border city so close to Mexico. I am so thankful to my "folklorico familia" and maestra Patricia Casey-Astorga of DanzArts for welcoming me in. Folklorico to me is a joyous expression of community pride.
My exploration of Flamenco is more of a return to my childhood memories of growing up in Cadiz, Spain. I have very fond memories of people singing and dancing at the bus stops, plazas, alleys…much like Cuba. Circling back around to Flamenco makes sense to me and is also historically relevant. Havana and Cadiz had a very close relationship over centuries with people traveling back and forth carrying their music and dance. However, Flamenco has challenged me in a new way. It is so hard to embody these complicated poly-rhythms in foot work!
I also currently study Peruvian, Colombian and Afro-Brazilian dance from master teachers. All of these dance forms feel very connected to me.  I've been motivated to do more research about the Indigenous, African and Spanish roots of these forms and how they have creatively interacted over history.  I am so thankful to have found master teachers in all these forms to guide me on this journey and look forward to traveling to Latin America to learn more.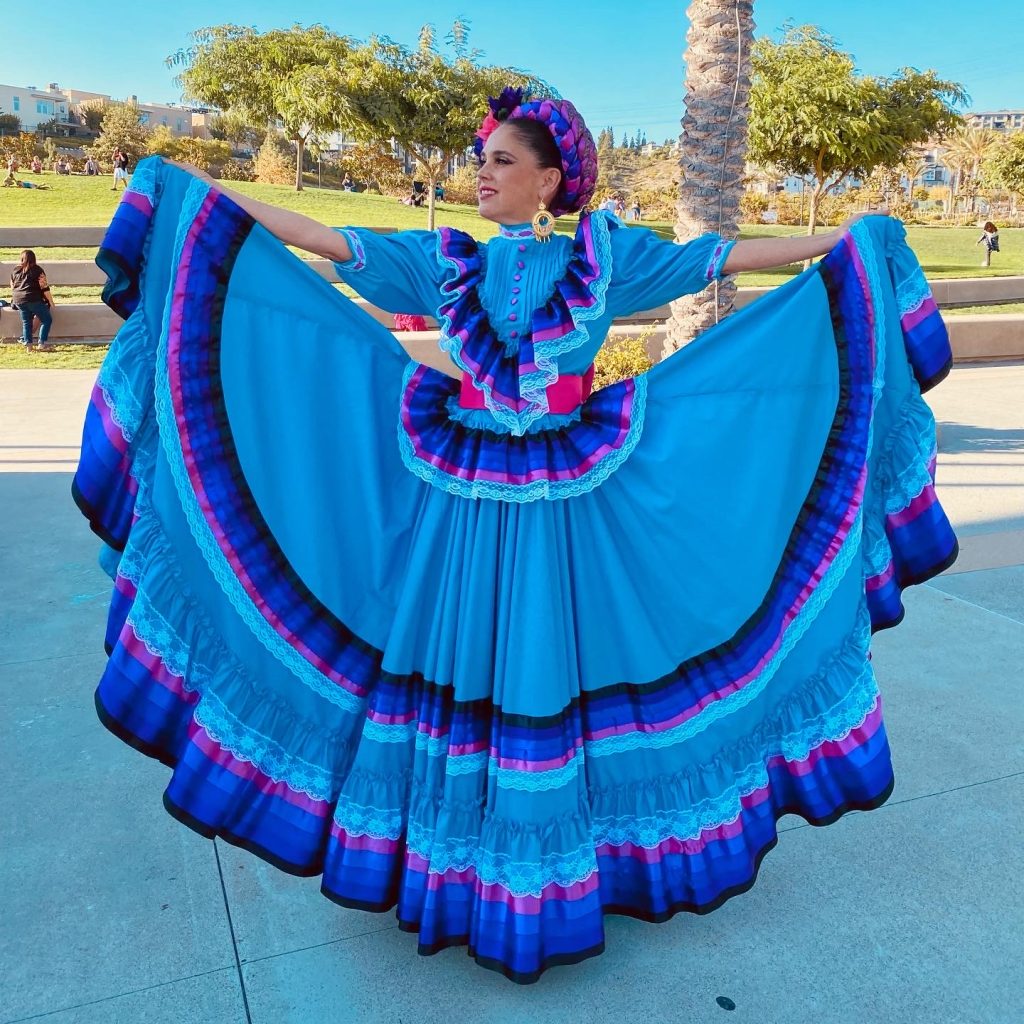 We are incredibly lucky to have Ms. Roxanne with us. Her colorful dancewear and kind, knowledgeable spirit is such a light in the studio!