To provide underserved youth with opportunities that greatly expand their expectations and ambitions through dance education, academic support, and family services. 
We believe in the power of a holistic approach to serving students and preparing them for college and career. 
We commit to serving our students for ten years, from 3rd grade through high school graduation with our full range of services. After high school graduation, we are still here, to be a part of their lives. Our alumni programming will help students stay connected and receive support from ASB in the form of mentoring, scholarships, work opportunities, and alumni dance programming as they move through college and beyond.
Our students benefit greatly as they move through our program. 
The average GPA of our first cohort of students is 3.2, up from 2.7 since joining ASB.
82% of students reported an improvement in relationships with peers and a positive change in their relationships with adults
100% of A Step Beyond students will graduate from high school college and career ready!
Become a sponsor to attend our Spring event and network alongside 150 corporate, education, and community leaders!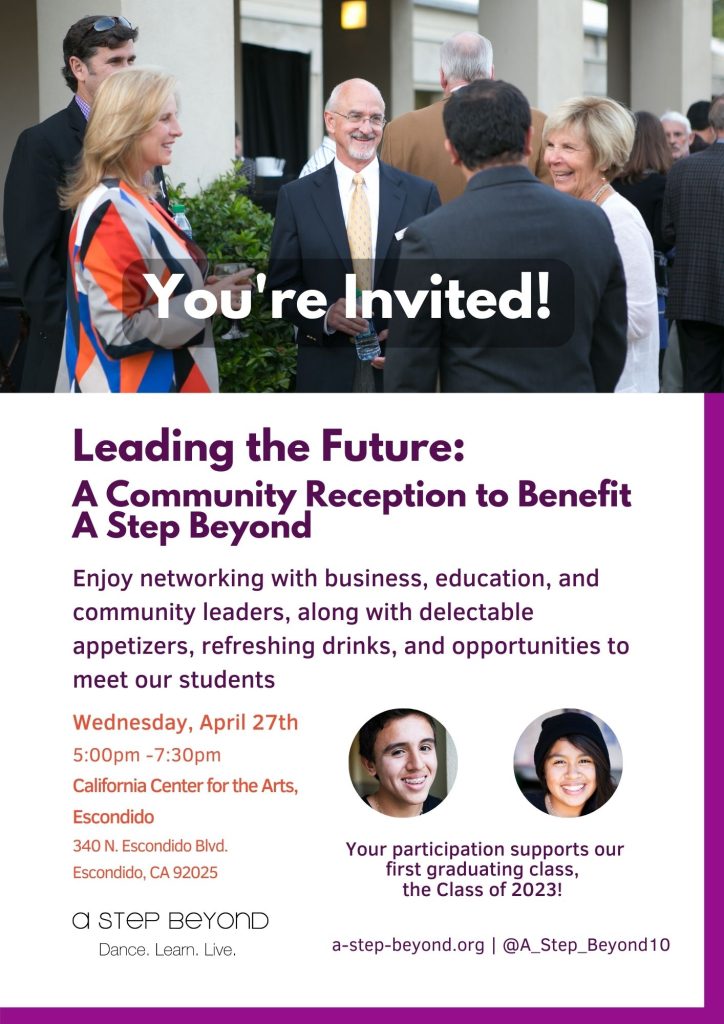 Enter your email to receive our sponsorship deck with all the details!
Questions? Contact Allison Morrissey, Director of Development at 760-705-8928