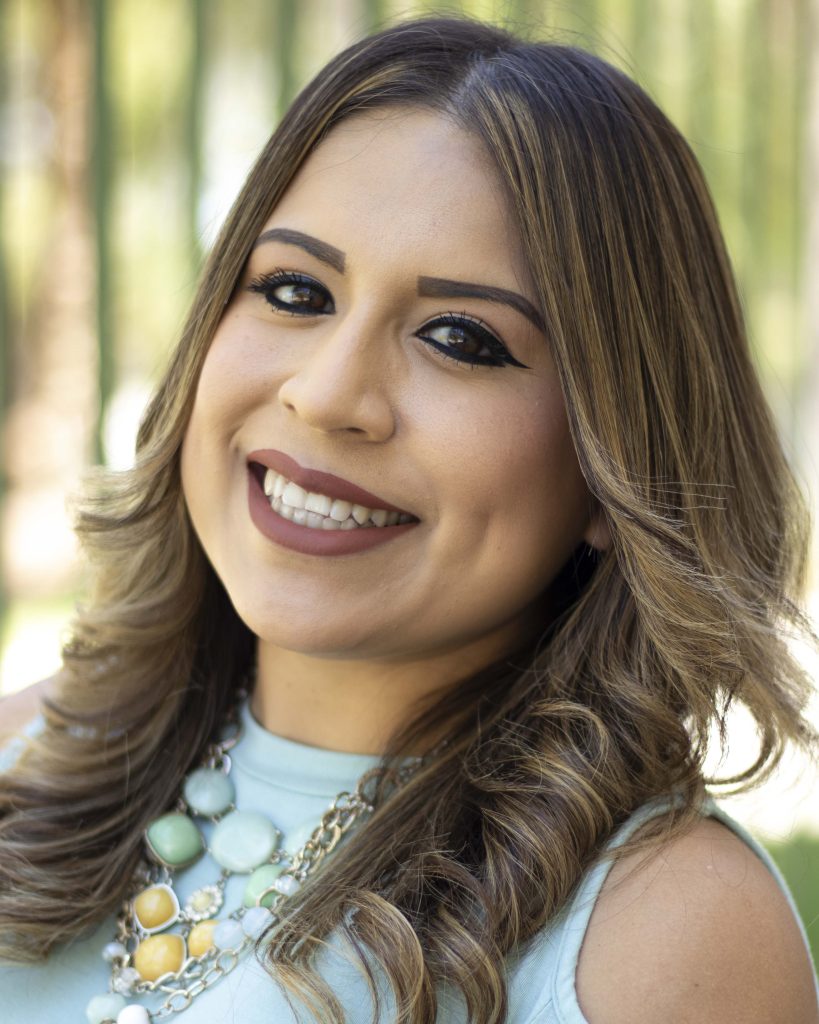 Meet Blanca Zuniga, our Academic Manager at A Step Beyond! Blanca oversees our Academic Leaders, collaborating with them to provide the best academic programming possible for our students. She is an innovator and is always coming up with creative ways to make academics fun and interesting. Additionally, Blanca works tirelessly to ensure our students leave high school college and career ready! We sat down with her to learn more about the inspiration behind her exceptional work.
1. What are some of your favorite things about working with ASB students?
I love that I am able to connect with students on a more personal level and that I am able to work with them holistically. I love working for an organization that believes in providing the resources and support students need to succeed artistically, academically, and emotionally.I enjoy that I get to spend time with students at A Step Beyond–a place where there is a culture of arts, care, family, and fun.
2. What inspires you/your work at the moment?
I'm inspired by the belief that my work has the potential to impact a student's life in so many capacities. I'm inspired by being able to expand a student's knowledge of career interests and life pathways. I'm also inspired by growth and creation. I love to create academic programming–I enjoy the opportunity to design what best meets the needs of our students.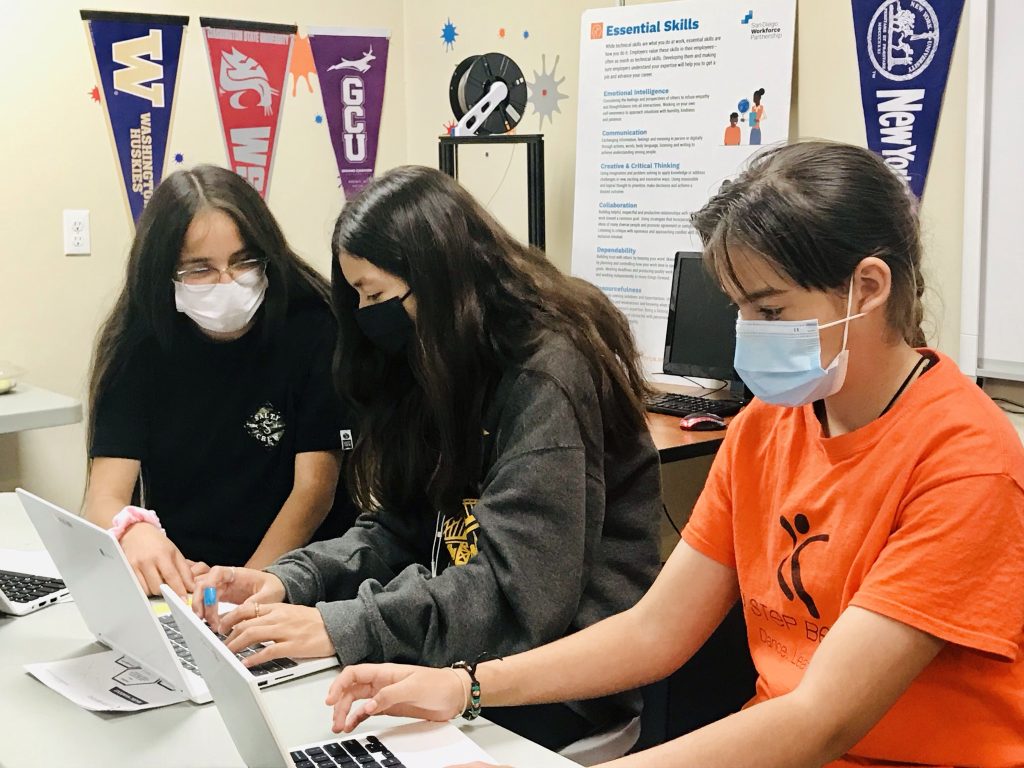 3. You are doing some exciting work with our World of Work programming. Could you explain a bit more about World of Work and tell us about some of the awesome events and activities you have in the works?
Our partnership with the World of Work Initiative at Beable Education has been phenomenal. The World of Work Initiative has been a vehicle to support our students with career awareness, exposure and exploration. Our students have been able to identify with their top three RIASEC themes and use them as a starting point to begin exploring careers for their future. I'm currently working on designing week-long Career Simulation Summer Camps where students will be able to dive deep into a selected career by learning about it, practicing it, and then visiting the industry to see the career in action.
4. What are your top RIASEC themes? Which one do you relate to the most, and why is it important for students to know their top themes?
My RIASEC themes are Social, Enterprising and Artistic. I definitely lead with the Social theme and relate to it the most because I'm passionate about helping others. I'm in this profession to be able to support students in discovering their potential and guiding them to accomplish their academic and career goals. It's important for students to know their top themes because it gives them a foundation for where to begin the career exploration process. It also helps them make intentional choices about the classes they take, the clubs they join, the internships they select and the jobs they decide to apply for. Our RIASEC themes are based on our interests, therefore when we pursue a career that involves things we enjoy doing it no longer feels like a job and it brings happiness and satisfaction.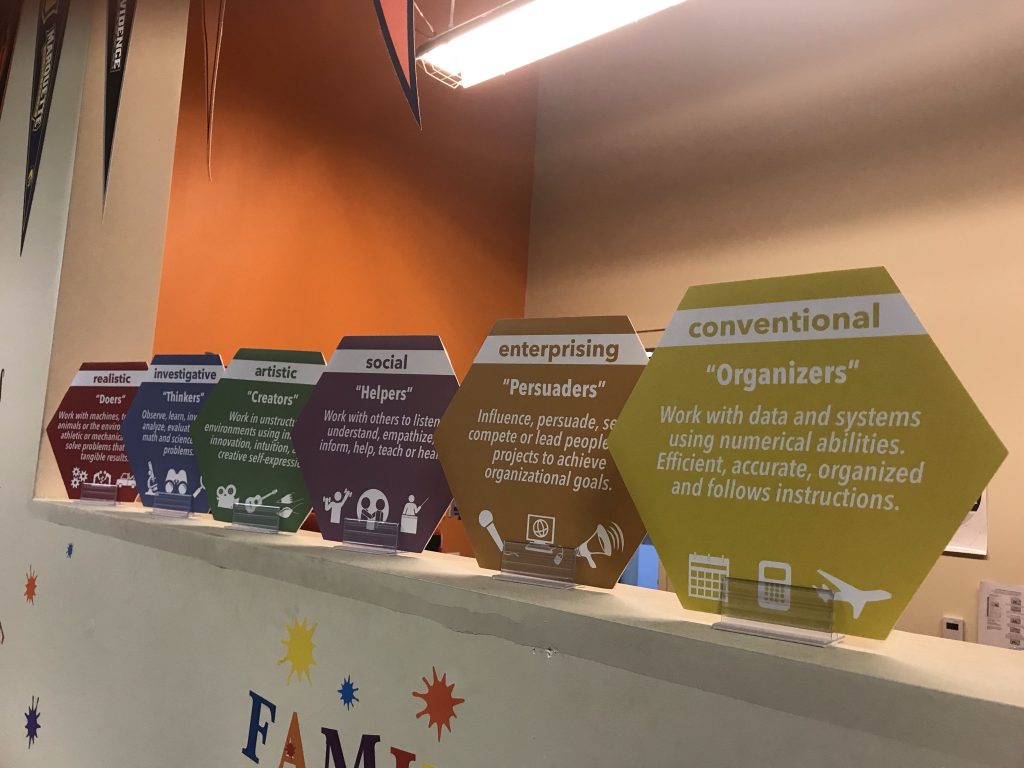 5. What was your favorite subject in school, and what was your journey to becoming a school counselor and eventually ASB Academic Manager like?
My favorite subject in school was Science because I could use my creativity and imagination. I loved doing hands-on projects and being able to explore, discover, and innovate ideas.
I always loved helping people and knew I wanted a career that involved serving others. During my junior year in high school, I interned with a school counselor, a school psychologist and a teen outreach coordinator at a clinic. Those opportunities helped me narrow down the setting and population I wanted to work with. I researched careers in school counseling and learned the steps I needed to take to achieve that dream.
As a first generation college student, I had no family members to guide me on my higher education journey, so I had to advocate for myself. I graduated with my master's degree at 23 years old and was a very young school counselor but I enjoyed every minute of it. I was a practicing school counselor for 5 years and was then given a promotion as a counseling coordinator overseeing 3 other school counselors at my school site. When my school site was closed I needed to find a new position and decided to step out of my comfort zone to explore a different avenue of helping students.
We are so happy Blanca's rich career journey led her to A Step Beyond. She is an invaluable team member—the knowledge and resources she provides to our students ensures they will graduate from high school college and career ready! Thank you for all you do, Blanca!