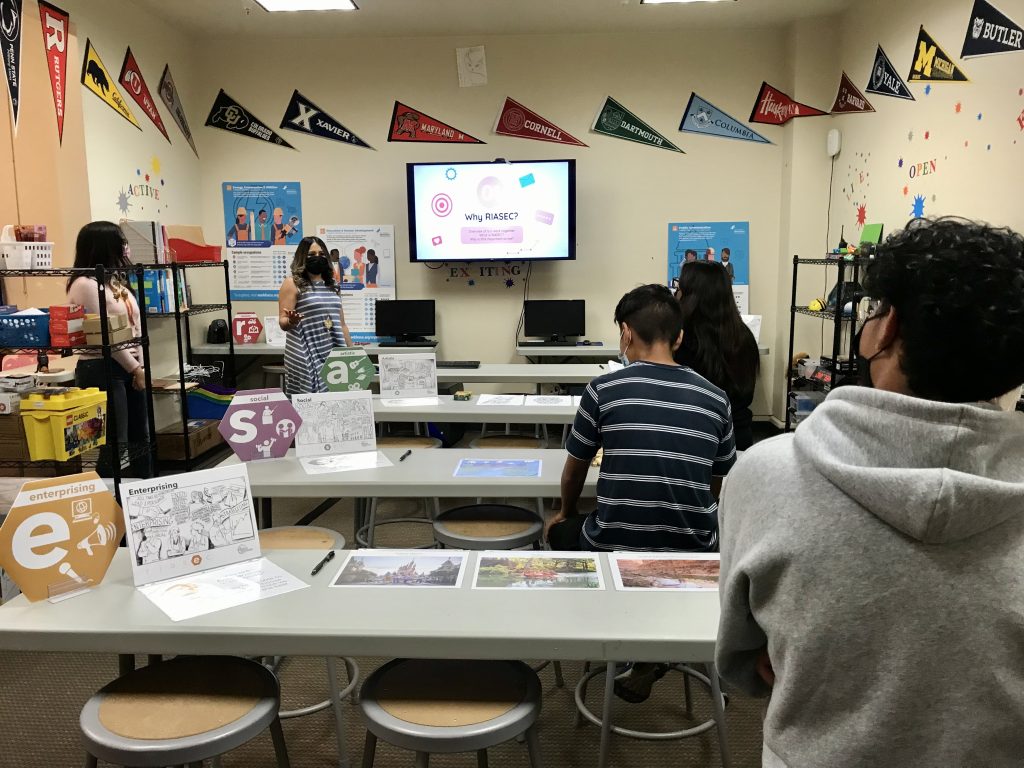 A Step Beyond is excited to announce that we are implementing the World of Work curriculum in our academic program to better prepare our oldest cohort for life after their high school graduation in 2023!  
The World of Work program is a research-based educational framework designed by the World of Work Network and Cajon Valley Union School District to give all students in all grades real-world exposure to a broad range of careers. It is easily integrated into existing curriculum and gives students the skills and confidence they'll need to navigate the world of work.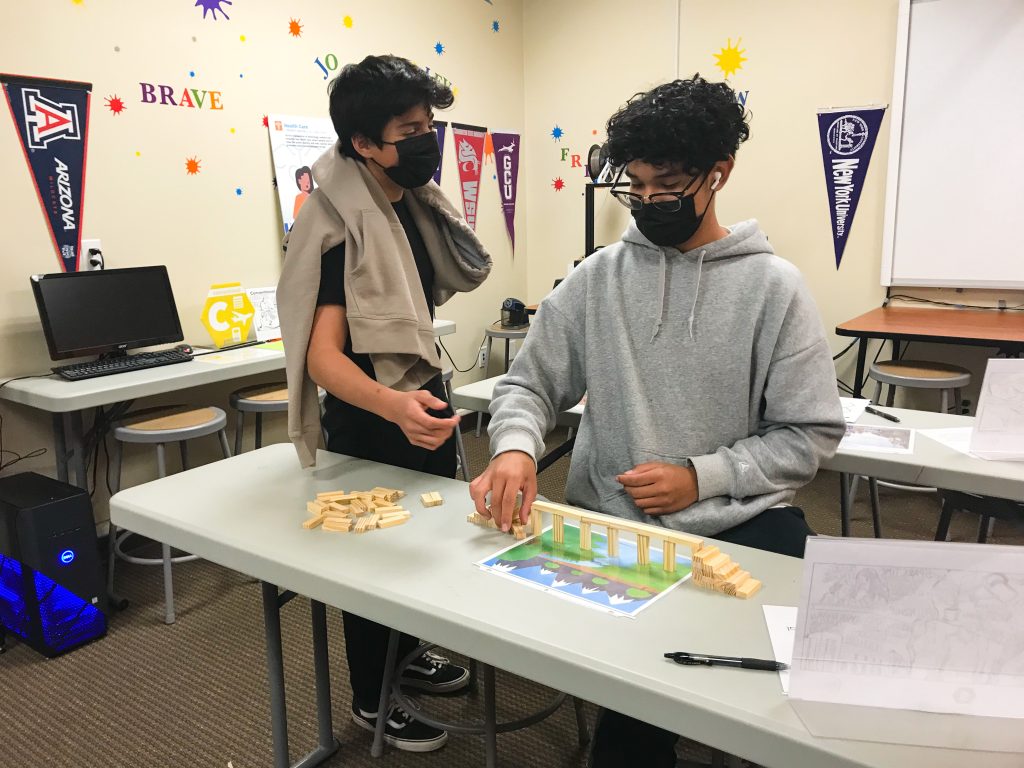 This framework helps students get to know themselves by using the "Mission of Me" process, which is composed of 3 cores. The first is Self-Awareness. Students learn a method of analyzing their careers and themselves even as their strengths, interests, and values change.
The next core is Academic and Career Journey. This step allows students to discover their professional aspirations by trying out careers that match different interests.
The final core is My Story. In this exercise, students put together who they are, their journey, and the strengths, skills, and experiences they have acquired along the way. Doing so helps students answer a common interview question, "tell me about yourself."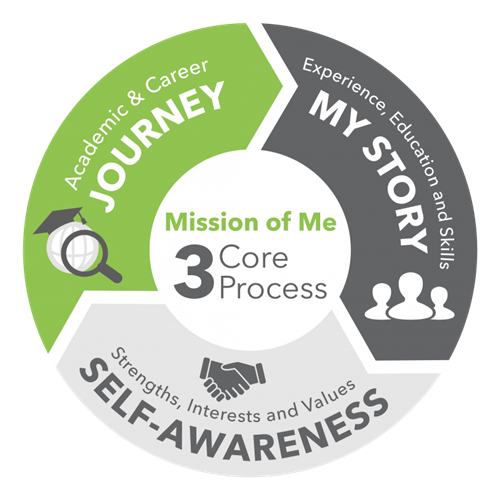 Another key component of the program is RIASEC, which stands for Realistic, Investigative, Artistic, Social, Enterprising and Conventional. This anchors the World of Work framework and gives students a language to explore their place in the world. The RIASEC is rooted in relationships and the idea that career development is a human process. It encourages student agency and abundance of choice rather than remaining fixed.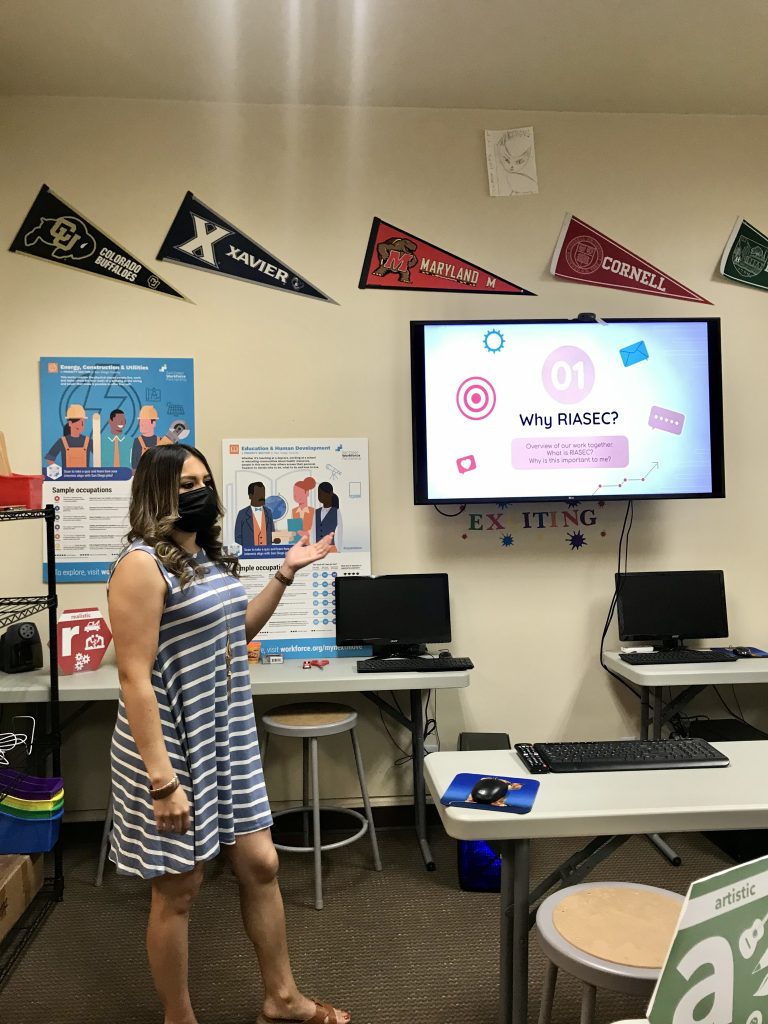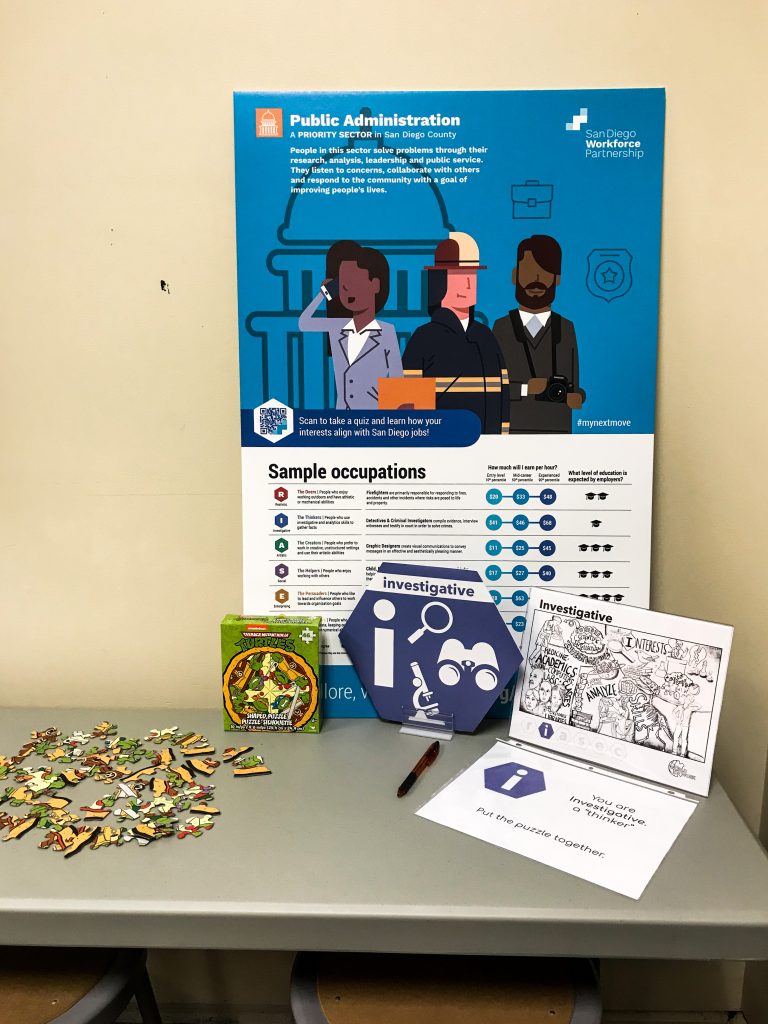 The World of Work particularly benefits ASB because it suits our mission, which is student choice and voice. It provides relevance to students' education, which encourages them to continue to work hard. We would not have been able to institute the World of Work programming without your generous support. Thank you!