How Does Creative Youth Development Build Important Life Skills and Empower Students?
Having originated in the settlement house movement of the 1890s, the field of Creative Youth Development has a long legacy of enriching lives and is constantly evolving to meet the needs of today's children (source: americansforthearts.org). CYD enhances traditional youth development by integrating the arts and humanities. The Creative Youth Development National Partnership defines it as "a commitment to supporting young people's stories, ideas, and dreams through creative expression and honoring their lived experience" (source: creativeyouthdevelopment.org) This framework benefits students by sparking creativity and building critical skills to last a lifetime. CYD programs facilitate these skills by constructing environments with six key focus areas.
The first is creating a safe space. This is done at A Step Beyond by holding small groups for wellness check-ins with qualified professionals. Students know that they can seek support in these groups without fear of judgement or a breach of confidentiality. Maximo, one of our outstanding sixth year students, enjoys talking with our counselor on staff when he needs to. He says, "Ms. Araceli has been a good help. When I feel down, I go to her for advice."
The next focus of CYD is concentrating on students' strengths. A Step Beyond programming is flexible and provides support to students where needed. For example, Maximo is doing great in school, so he no longer attends our tutoring sessions. He says, "I depend on many people for lots of things, so I'm trying to be more independent." Maximo says he enjoys classical dance styles the most, so he attends ballet class twice a week. He is excited to perform in our Nutcracker reimagining, "El Alebrije," in the Spanish and Flower dances.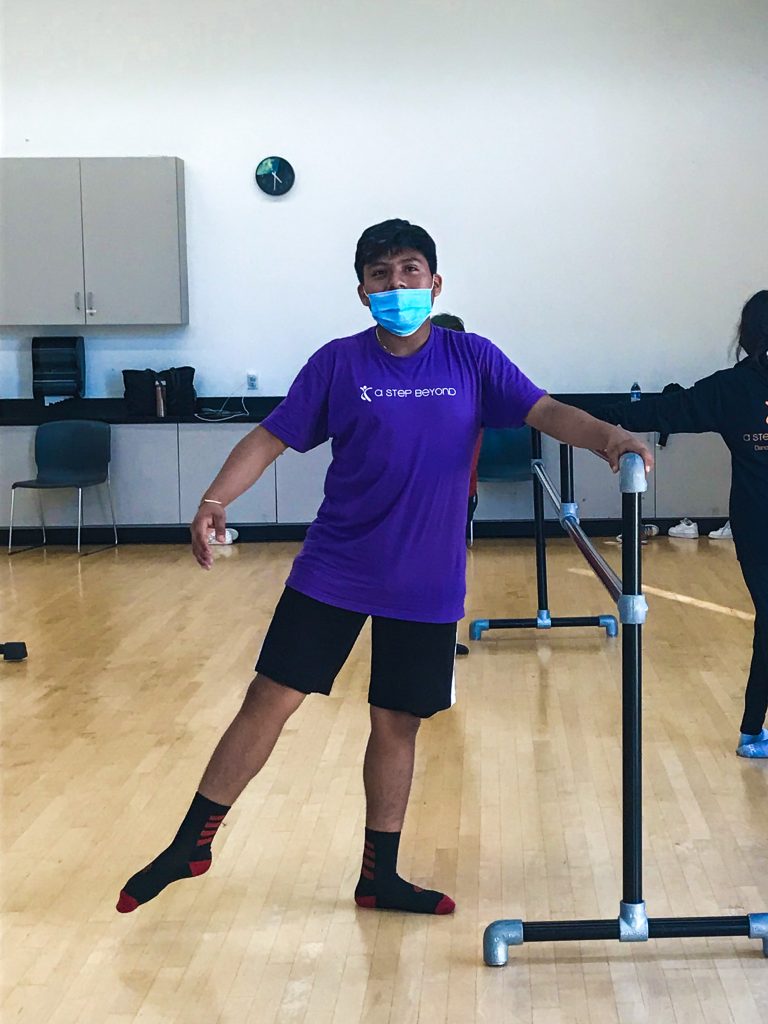 Another concern of CYD is artistic excellence. Here at A Step Beyond, we deliver this by providing our students with professional performance opportunities. Our dancers are now hard at work rehearsing for our Nutcracker reimagining, "El Alebrije," which will be performed in December as a part of the California Center for the Arts, Escondido's "Northern Lights" event. Last year, our students stepped up to the challenge of holding a virtual Winter Showcase and created many choreographic works of their own that were featured in the performance. In addition, our students love the honor of performing in an annual Spring performance on the California Center for the Arts stage.
The fourth focus of CYD is on social capital, or prioritizing community relationships. A Step Beyond is fortunate to have so many wonderful community sponsors who help us continue our work of changing lives. Our staff enjoys tabling at community events to spread the word about our organization, and our CEO regularly attends Escondido Chamber of Commerce and Rotary Club meetings. We also love to give tours! If you would like to learn more about A Step Beyond and see us in action, contact Allison Morrissey, Director of Development to schedule a tour today at 760-705-1203 or amorrissey@a-step-beyond.org. Our students also love getting out into the community and have performed at city hall, in the Zoo Safari Park, and even the San Diego airport!
Youth voices are also paramount to CYD. At A Step Beyond, we believe that students are the heroes and experts of their own stories. The Creative Youth Development National Partnership elaborates on this, saying "an adult's role is to be an ally—not a critic—to value youth's stories and experiences and ensure youth leadership and decision making within organizations and programs" (source: creativeyouthdevelopment.org). For this reason, A Step Beyond has a council of student leadership to inform our practices.
Last but certainly not least, social justice is a key focus of CYD. It is crucial to create an even playing field on which students' needs are heard, understood, and supported and they are treated as equals. (source: creativeyouthdevelopment.org). ASB is committed to preparing our first graduating class for life after high school, and know that many of our students will be the first in their families to go to college. Thus, we endeavor to provide classes on financial literacy and mentors that students can remain in touch with after graduation. We are also forming a scholarship program to support students in their post-secondary education and career pursuits.
What's Happening in the World of Creative Youth Development?
The first community school of the arts was founded in Chicago in 1892 by Jane Addams and Ellen Gates and possessed many hallmarks of CYD—student involvement, encouragement of self-expression, and expression of cultural identity. As you can imagine, the field has evolved much over the years as people of color continued to share their artistic and cultural heritage with youth. So, what's happening in CYD today?
One trend is that the holistic approaches of CYD programs are evolving. Many programs are adopting a trauma-informed practice to best serve their students. (source: americansforthearts.org) At A Step Beyond, we feel this is very important and thus have a licensed clinical social worker on staff to support students when needed. Our teachers are aware of the trauma our students may face and develop their lesson plans accordingly. 
Another exciting progression of CYD programs is an increased focus on college and career readiness. (source: americansforthearts.org) Our main goal is to use a holistic approach of dance, academics, and family services to promote college and career readiness. To achieve this, our academic program has implemented the use of the World of Work curriculum developed by the Cajon Valley Union School District and Ed Hidalgo, their Chief Innovation Officer. A heavily researched educational framework, it is designed to provide all students of all ages with real-world exposure to a variety of careers. In doing so, students will have the skills and confidence they need to navigate and manage their careers successfully.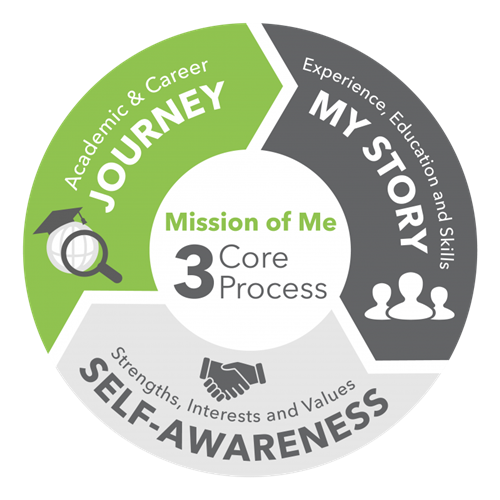 How Does Creative Youth Development Benefit Historically Marginalized Youth?
Now that you know what CYD is and are informed of current trends in the field, you may be wondering about its benefits. Studies show that eighth grade and high school students with high levels of arts engagement are more likely to aspire to college than students with less (source: arts.gov). In fact, arts students are significantly more optimistic about their chances to attend college than non-arts students (source: arts.gov) To speak to this, many of our ASB students have high collegiate aspirations. Maximo, who we met earlier in this article, dreams of attending UCLA to study law. Arts engagement in high school makes students three times more likely to earn a Bachelor's degree and earn As in college (source: arts.gov).
Can you help us continue to empower our students through creative youth development?
If this article spoke to you, we would love your help in continuing to support our students. We would not be able to continue our excellent CYD programming without you, and we are immensely grateful for your support. Please consider giving today.
Bibliography
Catterall, James S., Susan A. Dumais, and Gillian Hampden-Thompson. "The Arts and Achievement in at-Risk Youth: Findings from …" Arts.gov, March 2012. https://www.arts.gov/sites/default/files/Arts-At-Risk-Youth.pdf.
Creative Youth Development National Partnership, July 5, 2021. https://www.creativeyouthdevelopment.org/.
Elpus, Kenneth. "Arts Education and Positive Youth Development: Cognitive, Behavioral, and Social Outcomes of Adolescents Who Study the Arts ." Arts.gov. Accessed November 5, 2021. https://www.arts.gov/sites/default/files/Research-Art-Works-Maryland.pdf.
Montgomery, Denise. "Trends in CYD Programs." Americans for the Arts, 2019. https://www.americansforthearts.org/sites/default/files/pdf/2019/networks_and_councils/arts_education_network/CYD%20Landscape%20Analysis%20-%20Trends%20in%20CYD%20Programs.pdf.
"What Is CYD?" Creative Youth Development National Partnership, April 13, 2021. https://www.creativeyouthdevelopment.org/what-is-cyd/.