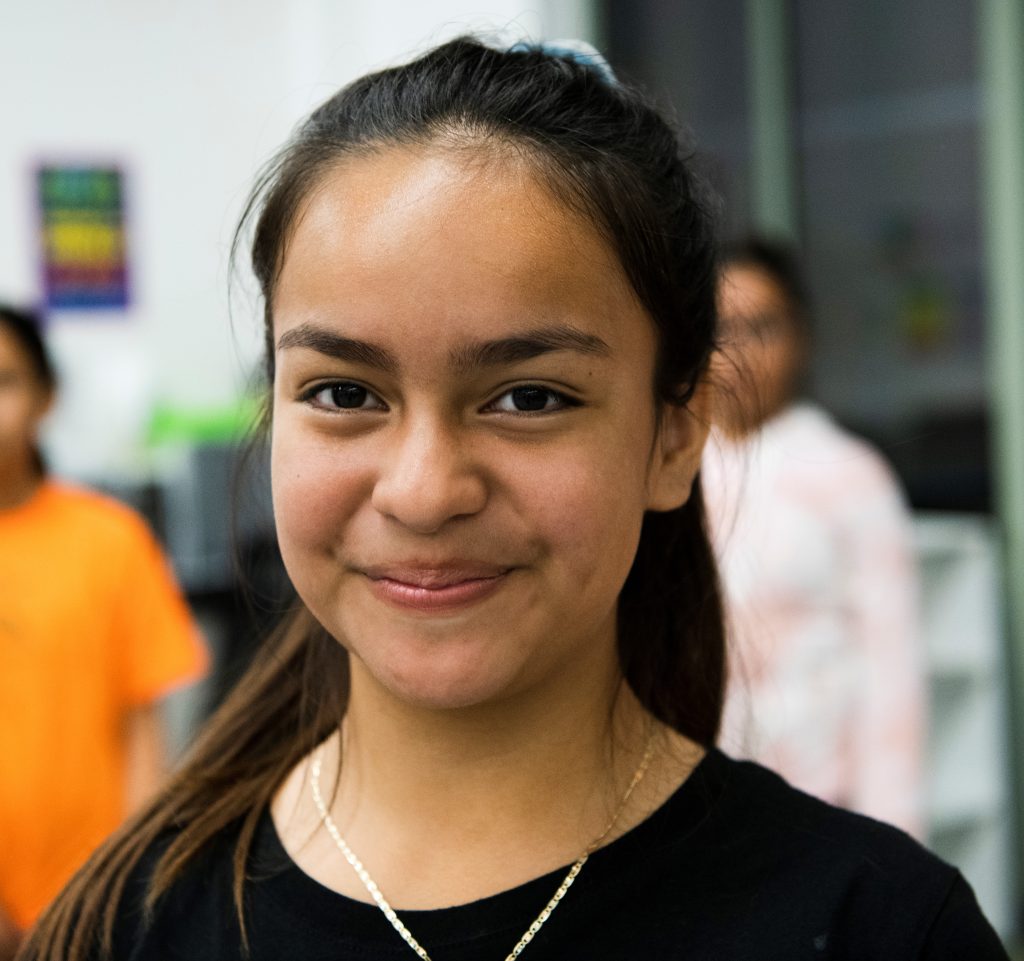 From our inception in 2014, A Step Beyond has continually strived to build strong young people by giving them the resources they need to succeed in all aspects of their lives, including their physical health. Next week, our third grade students will participate in a nutrition workshop, where Family Services Manager Araceli Huerta will give students age-appropriate guidance on how to properly fuel themselves in their daily lives. Dance is another important means we use to help students achieve optimal mental and physical health. Proper nutrition is an increasingly important topic for our students as rehearsals ramp up for our annual spring concert. 
Dance is a unique sport as it necessitates not only vigorous physical training, but technical prowess, artistry, and mental strength as well. One must combine adequate nutrient and energetic intake to achieve success in all these categories. However, it is important to note that seeking advice from a qualified professional is the best way to achieve optimal health and performance (Research Gate). Dancers must not compare their nutritional needs to others as everyone has different biochemistry and metabolic rates that dictate their nutritional needs (Dance Magazine). Thus, a good professional will help one thoughtfully design and personalize a plan to promote optimal nutrition (Research Gate).
Having a nutritional game plan is important as dancers are at risk for certain nutritional deficiencies due to the nature of the sport. For example, dance classes are held indoors, so many dancers are Vitamin D deficient. Vitamin D is needed to promote bone health, immune function, and muscle function and performance. The high-impact nature of dance also contributes to the breakdown of red blood cells, which means getting enough iron (and vitamin  C to promote iron absorption) is crucial (Research Gate).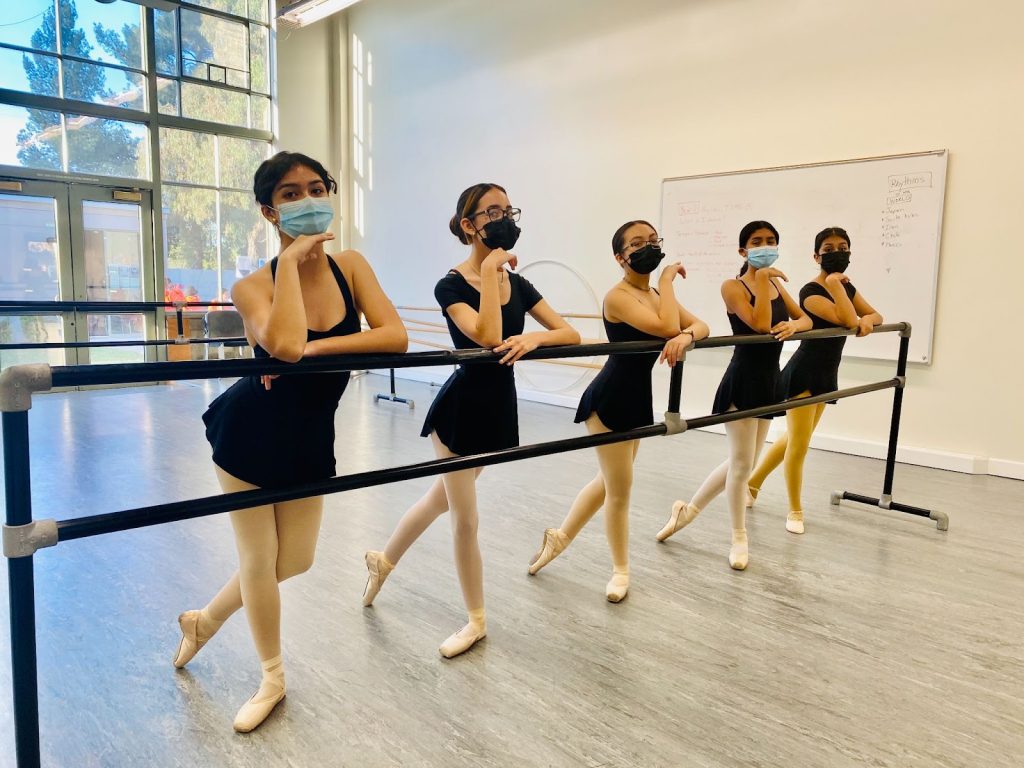 While focusing on getting enough micronutrients such as Vitamin D and iron, perhaps the three most important macronutrients dancers need for optimal cognitive, motivation, and motor skills are protein, fats, and carbohydrates. Protein is important for muscle growth and repair and is best consumed after exercise for this purpose. Dance Magazine suggests nuts, nut butter sandwiches, oatmeal, hearty soups, eggs, and quinoa salad to up protein intake. 
Fats provide energy, and vitamins A, D, and K. Carbohydrates are our primary energy source and can help improve performance, contrary to popular belief. Good carbs like fruits, veggies, whole grains, and legumes eaten before and during exercise are key. (Dance Magazine, Research Gate). Dancers should incorporate protein, fats, and carbs into as many meals and sacks as possible to perform optimally. 
"To create sustained energy, dancers need to consume whole grain starchy carbs (like bread, rice, cereal, pasta and potatoes) with protein and a bit of good quality fat"
–Marie Scioscia, R.D. 
While concentrating on their nutritional intake, it is important for dancers to pay the most attention to what will fuel them the most rather than obsessing over calories (Dance Magazine). A 2013 Research Gate study found that most female dance students and professional dancers consume 70-80 percent below the recommended daily allowance of energy intake for athletes. Low energy intake over time leads to a litany of metabolic and other health issues and increases risk for injury. Eating enough proteins, fats, and carbs helps mitigate these effects. Here at ASB, we ensure our students are getting good nutrition by providing healthy snacks and allowing students to self-report their habits in annual health assessments. Food assistance is also available should families need it.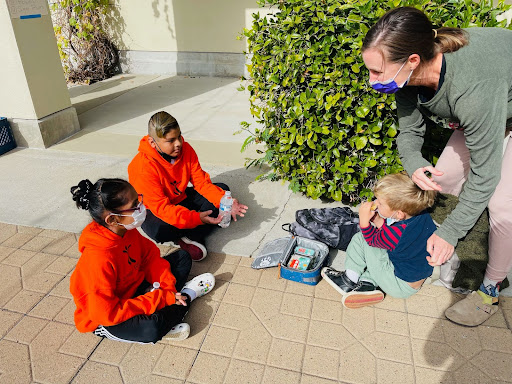 If a dancer does happen to get injured, proper nutrition is also key to the healing process. Certain foods have anti-inflammatory properties–Pointe Magazine recommends eating foods rich in Omega 3s like fish, nuts, and seeds. Interestingly, cherries can also help as they contain quercetin, a natural anti-inflammatory compound.  Additional tips include adding more tumeric to your dishes and sipping green tea to reduce aches and pains. 
Good nutrition is also key to great performances. ASB dancers take advantage of many opportunities to perform out in the community on weekends at different venues. Planning meals ahead due to busy pre-show rehearsals and lack of options at performance spaces can ensure proper nourishment (Research Gate). Marie Sciosia, a registered dietitian who consults with dancers and author of Eat Right Dance Right, suggests prioritizing rest and upping carbs for adequate fuel. If there is no time for dancers to eat before a performance, she advises drinking a smoothie containing protein and carbs. Scioscia also recommends sipping on fruit juice or nibbling dried fruit during a long production to keep blood sugar steady. 
While reading about nutrition can be overwhelming and feel restricting, professional dancers show us that food doesn't have to be boring. Try Texas Ballet Theater Carolyn Judson's colorful veggie taco recipe or get ideas from ABT Kitchen, a cookbook of 65 recipes contributed by American Ballet Theater dancers. Also, remember that balance is key and eating dessert is absolutely ok–try San Francisco Ballet dancer Luke Willis's vegan chocolate pudding recipe! Dark chocolate has promising benefits as well–the flavanols inside it help increase endurance. If nothing else, lean into Scioscia's sage advice: "eat all foods, eat every meal and every day, hydrate with water and prioritize sleep and rest."