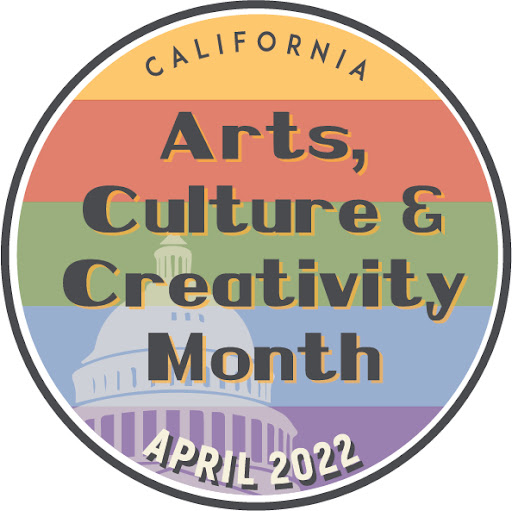 Did you know April is Arts, Culture, and Creativity month? In 2019, Arts, Culture and Creativity Month was declared by the California Senate in a concurrent resolution to recognize and celebrate the significant impact the arts have in California every April. The goal of this month-long campaign is to elevate public awareness of the value of the arts and the collective impact the arts bring to our communities and state.
This year's ACCM theme, "The Arts Work," explores how the arts work to heal, build community, advance justice, empower youth, and create jobs. Here at A Step Beyond, we celebrate ACCM because dance education is one of three vital services we provide to greatly expand the expectations and ambitions of our students. Dance provides relevance to our students' academics and works hand in hand with our family services department to enhance our students' wellbeing by giving them an avenue of self-expression. 
Through dancing we give shape and motion to our feelings, to our understanding of ourselves, to our past experiences, and to our future hopes. Each person's dance is unique to their body and their lived experiences. As we dance, this expression of ourselves can be seen, validated and celebrated by our community. At A Step Beyond we dance for so many reasons…to learn, to imagine, to feel confident, to escape, to exercise, and to be in community. Dance is more than a field of study, for us, dance is a lifestyle.
 ~ Jennifer Oliver, Artistic Director
One of the reasons dance is a main component of ASB programming is because it promotes our students' well-being. Many of our students have faced challenges during the pandemic. 9th grade ASB student Maximo says, "COVID hit my life so hard. I faced many deaths. I faced my grandma's death. And the only way I [felt] free was during dance." To process his feelings, Maximo choreographed a dance depicting his hardship and the support of his friends and family that helped him move forward. Maximo and his friends at ASB performed this beautiful piece outdoors last summer.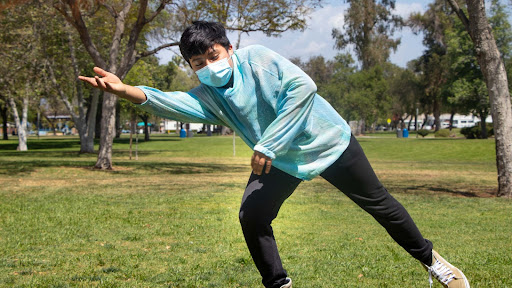 Dance builds community at ASB. When asked about his favorite ASB memory, 11th grader Ricardo says, "The first day when I started meeting people. I met Stephanie and my other friend Juan. Now, I'm friends with everyone on the student committee and know people from each year." Dance aids connection with others by building self-confidence and teamwork. By taking class, rehearsing, performing, and having fun together each day, our students have been able to open up. "I found my true self at A Step Beyond. I've expressed myself more, I've connected more with people," says Maximo. 11th grader Moises smiles as he remembers being backstage building camaraderie while performing in The Nutcracker. "We loved being backstage together, and I remember us singing 'La Bamba' while we were waiting for our turn to go onstage."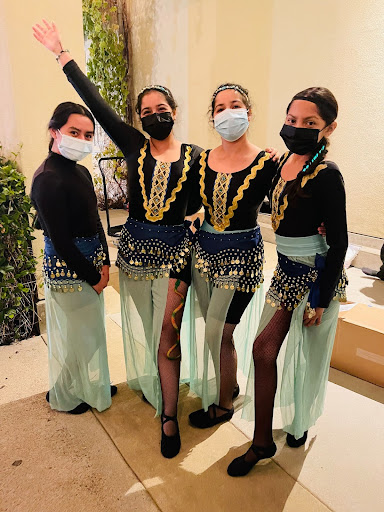 In a 2015 study of fifteen cities and counties of California, nonprofit arts and cultural production generated $4.5 billion in economic activity, 132,705 jobs, and $431.5 million in state and local government revenue. Here at ASB, we ensure our students graduate from high school ready for college and career. We are proud to partner with the World of Work Initiative at Beable Education to help our students learn more about themselves and different careers.
Our students enjoy taking part in career simulations and career nights. Many of our students unsurprisingly identify most with Artistic types of careers. We are preparing to host a career night featuring Artistic careers in late April to teach students about potential careers in the arts and other fields that require creativity.
A Step Beyond is proud to be a part of the California arts community. Thank you to our students, staff, parents, and supporters for helping us contribute to the vibrance of California arts and culture and prove that "The Arts Work."