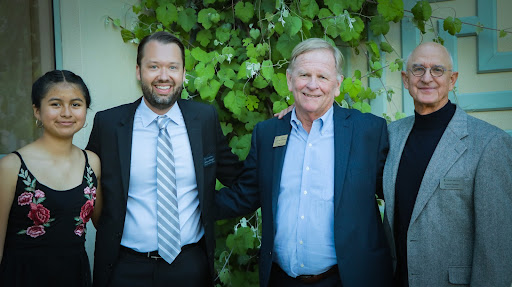 Awash in Friday afternoon sunlight, Studio 4 buzzed with creativity and whimsy as Teaching Artist Casey Flores led several fourth grade students in rehearsal of Through Our Portals into a World of Imagination, a student-choreographed piece. 
A young student dressed in a purple tuxedo and top hat grew more and more confident as she went over her lines to introduce the piece. Ms. Casey nodded in encouragement as she gave pointers on the student's delivery from behind a white plastic table, which gave an air of professionalism and seriousness to the room.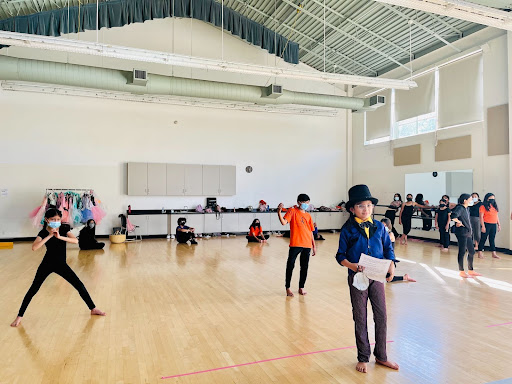 The process of creating the piece was as artful as Ms. Casey herself–with her support, students divided into groups and thought of their own themes to inspire their choreography. Some of these themes included evil vs. happiness, isolating at home with family during the pandemic, believing in yourself, the earth moving, eating candy to get energy, and Willy Wonka's sense of imagination. 
These themes were apparent as the students began to move–a trio of students created lovely shapes with their bodies as they each came up with their own pose to communicate their group's idea. The other students sat attentively on the side as Ms. Casey coached each group individually. A few older students dancing in the piece helped guide the fourth grade students.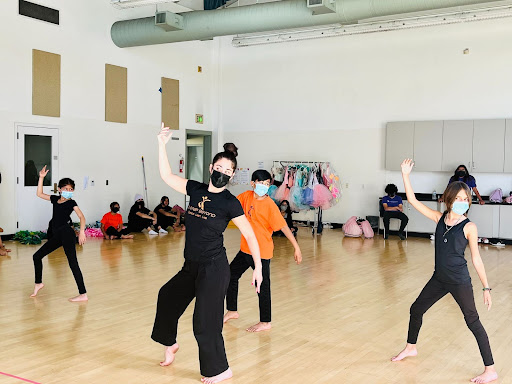 Ms. Casey's rehearsal was a microcosm of the student-centered, intergenerational model we use at  A Step Beyond. There are many opportunities for student leadership: older students help younger ones in the studio and in academics, all students can come up with their own choreography ideas in rehearsals, students mingle with our supporters at ASB fundraising events, and the Student Committee partners with the Parent Committee to put on successful fundraisers for A Step Beyond at several events throughout the year, to name a few. Even the process of creating student t-shirts for this year's Annual Dance Concert was student-centered–Ms. Nhu made a beautiful sketch using images our older students came up with to symbolize the concept of resilience.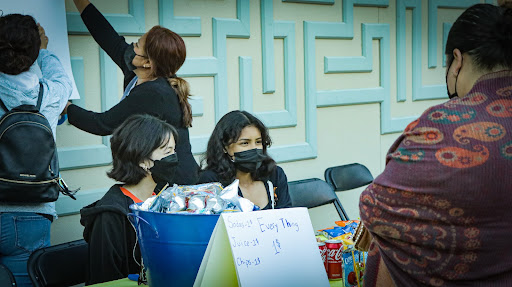 Resilience is something that our ASB students and families have continued to demonstrate throughout the pandemic and beyond. Despite challenges, ASB families continue to support their students both inside and outside the classroom by getting their children to our programs each day, by bringing snacks to rehearsals, raising money for ASB, and sewing beautiful costumes among many other things. This model of long-term family support and involvement proves to be successful as studies show schools would need to spend $1,000 more dollars on each child to attain the same level of student achievement that results from parent involvement in their child's education (National Endowment for the Arts). 
ASB Families are also strengthened by opportunities to come together such as our Encanto-themed dance class and movie night put on by Family Services, our world dance showcase featuring our first year students performing ballet folklorico, and the cast party after our production of "El Alebrije."  ASB students and families prove that "The Arts Work to bridge intergenerational connections, to forge and maintain cultural practices that promote diverse understandings of our State's cultural heritage and national identity" (California Arts Advocates).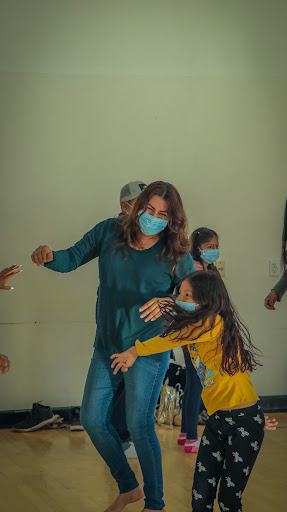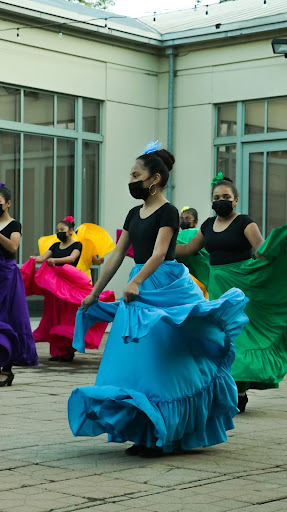 We are so excited for our students to show off their creativity, leadership, and hard work in our ARISE! concert. If you would like to see yet another beautiful example of our ASB Families coming together to create something beautiful, make sure to purchase your tickets at the link below!