Come join us as we watch our talented dancers take the stage at the California Center for the Arts, Escondido for the first time in three years! A Step Beyond's 2022 Annual Dance Concert, ARISE! is a contemporary dance experience that will fill your hearts and connect you to the students of A Step Beyond.
Enjoy an evening of dance featuring 115 of Step Beyond's students ages 9-16. This is a creative youth development performance that features dance pieces collaboratively created by ASB students with support from ASB Teaching Artists including Nhu Nguyen, Casey Flores, Heather Glabe, and Roxanne Rojas. Also featured are works by guest choreographers, Araceli Carerra and María José Castillo.
Performance Times
Thursday, May 26th 2022 at 7:30pm
Friday, May 27th, 2022 at 6:00pm and 8:00pm
Donors will be invited to enjoy a  Opening Night Reception at the CCAE's Cal Club at 5:30pm before the performance in the  Center Theater at 7:30pm. Your complimentary ticket includes entry into both the reception and the performance.
ADA seating is available at all performances–make sure to click "Yes" and indicate how many ADA seats you will need when prompted on the ticket form.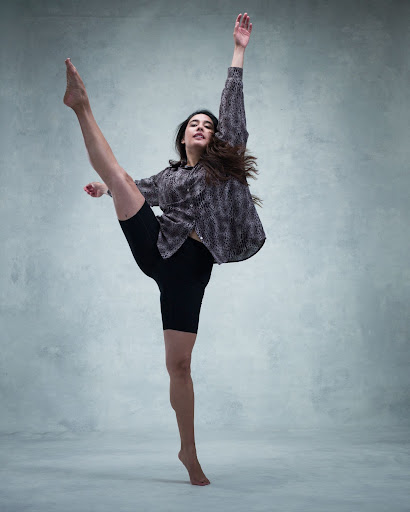 Born and raised in Mexico, María José began her dance training at 9 years old. At 13 she joined Fomento Artístico Cordobés, a junior contemporary ballet school and company, who she toured with through Mexico and performed in New York City and Cuba. At 18, she moved to New York City and joined Ballet Hispanico's second company BHdos. She later received her B.F.A. from SUNY Purchase Conservatory of Dance in 2016. She has performed works by Bill T. Jones, Rosalind Newman, Shannon Gillen, Kevin Wynn and Martha Graham, and has performed at New York Fashion Week for PHELAN.  María José relocated to San Diego and joined LITVAKdance in 2018, since then she has been performing for works by Sadie Weinberg and guest choreographers and has been given the opportunity to choreograph for the company.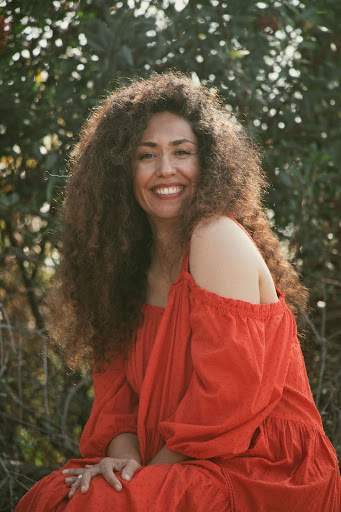 Araceli Carrera's dance journey began at age 20 and her relationship with dance continues to inspire her. She holds a Bachelors of Art in Dance Education from Arizona State University. 
In 2001, Carerra began building her multifaceted pedagogy approach to dance and art. Teaching dance in K-12 schools and studios in the years since, she has been able to dive deep in creating and building a connection to dance that reaches all ages. 
Carerra has had the opportunity to work with amazing dance companies and schools like Eveoke Dance Theater, Omo-Ache, Neisha's Dance, San Diego Dance Theatre, Malashock and Fresh Congress Dance.
Carerra is a lover of not only Modern Release Technique, but Afro Cuban Dance, Latin Rhythms, Hip-Hop and Afro Brazilian as well. She is an active teacher of academics through Dance and Visual Art in San Diego, working through prestigious non profit organizations like Arts Education Connection San Diego, ARTS A Reason to Survive, and A Step Beyond.  Carerra is a visual artist, choreographer, costume designer and mother that craves the exchange of art/dance as a language that expresses diversity, intention and culture.
We are asking that all audience members wear a mask. Dancers will perform unmasked. If you have any questions, please contact Jennifer Oliver, Artistic Director.