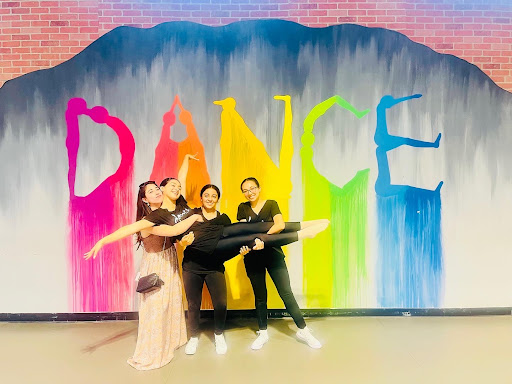 Without the time constraints of schoolwork, many young dancers look forward to the summer season as an opportunity to focus more on their craft. Once they enter their teenage years, it is common for aspiring professional dancers to search for ways to grow personally and professionally while improving their dance technique. Several will choose to take part in summer dance intensives. Lasting anywhere from one to six weeks, dance intensives allow students to gain exposure to different instructors and styles of dance, often in a new geographical area.
Many dance companies and studios all over the globe offer summer dance intensives varying in length and focus. In the ballet world, the acceptance process begins months in advance. Dancers travel to the audition location, pay a fee, provide a headshot photo, receive a number to affix to their dancewear, and take a traditional ballet class with representatives from the company watching closely. They may be cut from the class early or asked to speak to the director afterwards. Alternatively, dancers can sometimes send in a video audition that meets certain requirements, such as performing a solo or specific movement combinations. In recent years, some auditions have even been conducted over Zoom!
Several months later, dancers may receive an acceptance letter in the mail or via email. It is best practice for dancers to audition for several summer intensives and choose the one that best suits their technical goals and budget–summer intensives can cost thousands of dollars and may not include the price of travel, room and board, or dancewear. However, many intensives offer financial aid. 
Then the fun begins–dancers travel to the intensive location, where companies commonly house participants dormitory style, often on a nearby college campus with a cafeteria and residential assistants. Sometimes, dancers are responsible for finding their own accommodations for the summer if they are not local. 
Programming can last anywhere from one to six weeks, four to eight hours a day, and features a variety of classes that dancers may not experience during the school year, such as character dance, hip-hop, contemporary ballet, and even workshops on injury prevention, nutrition, and stage makeup. Some intensives will also arrange fun, optional excursions around the city for participants.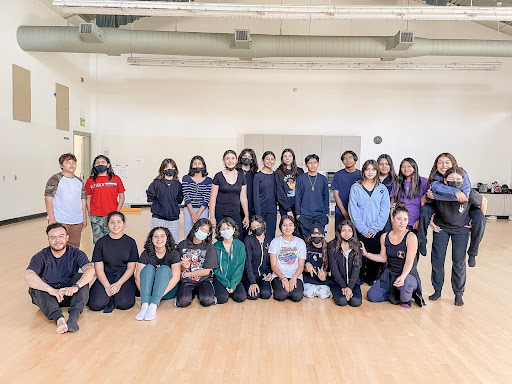 Here at A Step Beyond, we are hosting two summer dance intensives for our older students lasting two weeks each, as well as a special weeklong Dancing in Nature camp for our younger students. Both feature high-quality instruction with no auditions or fees required. Dancers have been and are continuing to enjoy classes in Hip-Hop, Latin, Jazz, Ballet, Contemporary, Conditioning, Choreography, and Acro. 
We also love to work with community partners to send our dancers to reputable summer programs outside our organization. These pose a great opportunity for students to network with other dancers and well-known instructors, explore a new city, see professional studios, and stretch themselves artistically. 
Last month, three of our dancers attended the weeklong Laguna Dance Festival summer intensive in Orange County on scholarship, dancing six hours a day. The classes offered included Ballet, Composition, Repertory, Improvisation, and Seminars taught by world-renowned instructors such as So You Think You Can Dance finalist Lex Ishimoto and former New York City Ballet soloist Zippora Karz. The intensive culminated in a small performance.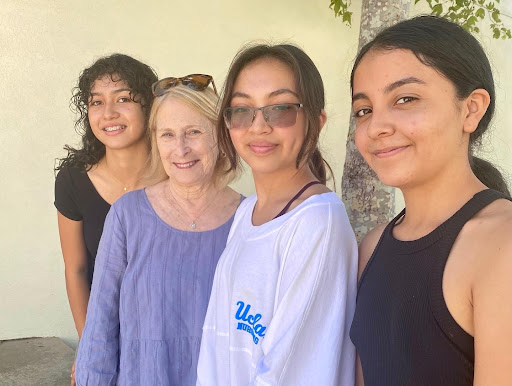 Regardless of whether a student plans to pursue a career in professional dance, summer intensives yield worthwhile benefits. Long hours and challenging classes build students' work ethic, endurance, and problem solving skills. Training in unfamiliar styles promotes adaptability and willingness to try new things. Working with new instructors and peers teaches one how to conduct themselves professionally in any environment. Dancing with new people fosters teamwork and healthy competition. Lastly, dance intensives are FUN! Spending each day dancing, moving, and expressing with friends in a safe environment is a great way for students to continue learning and expanding. This is why we choose dance at A Step Beyond!
YOU can give the gift of dance to a deserving North County student. Just ten dollars a month can provide a year's worth of dance shoes for one student. Thank you for investing in the lives of all 232 of our students and helping us give them the tools they need to succeed in all areas of their lives.