This past month, our middle and high school students have had the opportunity to visit a range of college campuses in southern California. We are so proud of them for taking this important, exploratory step in their college and career readiness journeys. Read on to follow their adventures at San Diego State University (SDSU), California State University, San Marcos (CSUSM), and California State University Long Beach (CSULB)!

Twelve of our students enjoyed learning about life as an SDSU Aztec. One highlight of the campus tour was a special dance session with Associate Professor of Dance, Jessica Humphrey. Afterwards, our students got to explore the surrounding city and complete a fun scavenger hunt activity in Old Town, where they enjoyed lunch at Cafe Coyote.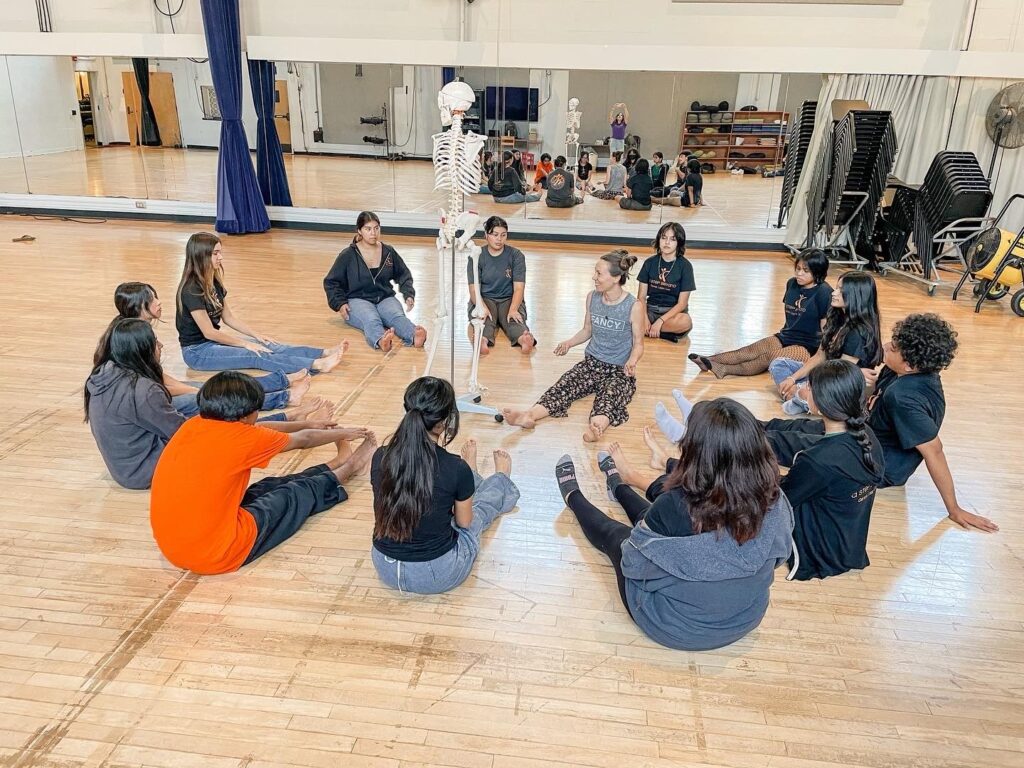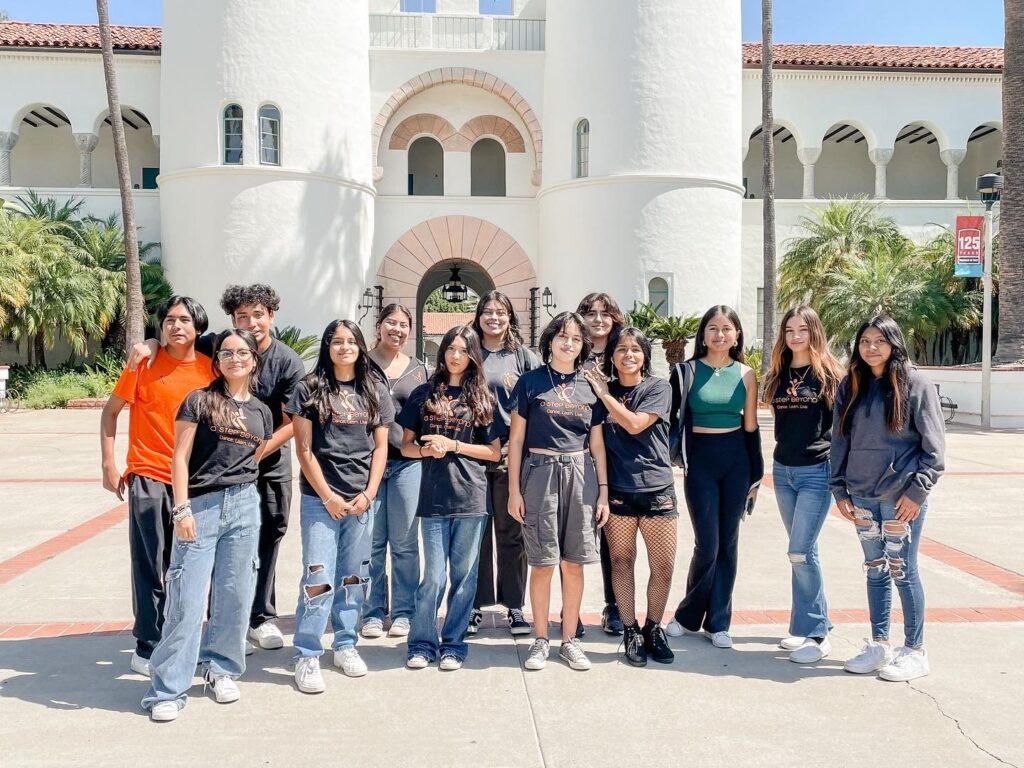 The day began with a Sprinter ride to campus, to show our students one of many ways they can commute to school. Twenty-four of our middle and high school students enjoyed a campus tour and an informational session hosted by Emy Medina, a CSUSM dance program alum and Assistant to the Assistant Vice President of the Student Academic Support Services. They then participated in a special dance experience hosted by Emy and ASB intern Leslie Rodriguez, and Dance Studies Department Chair Karen Schaffman. Next, our students and staff took another Sprinter journey to Oceanside to enjoy an afternoon at the beach.
Before heading to campus, our group of twelve headed to Medieval Times for a fun and unique lunch experience. Once at the university, our students explored the various labs at College of Health and Human Services, including the School of Nursing simulation lab,  the Fashion Design Lab, the Food Science Lab, and the Nutrition lab from the Department of Family and Consumer Sciences. 
We are so thankful for our Academic Team for bringing such valuable programming to our students and extend sincerest thanks to the universities and their staff for hosting such special campus tours for us. We are so grateful to The Boys and Girls Foundation for granting ASB funding for the college tours and to all our supporters for making this essential college and career readiness programming possible. 
If you haven't already, we invite you to join our monthly giving program or make a one-time contribution to ensure our students stay on track for college and career success.