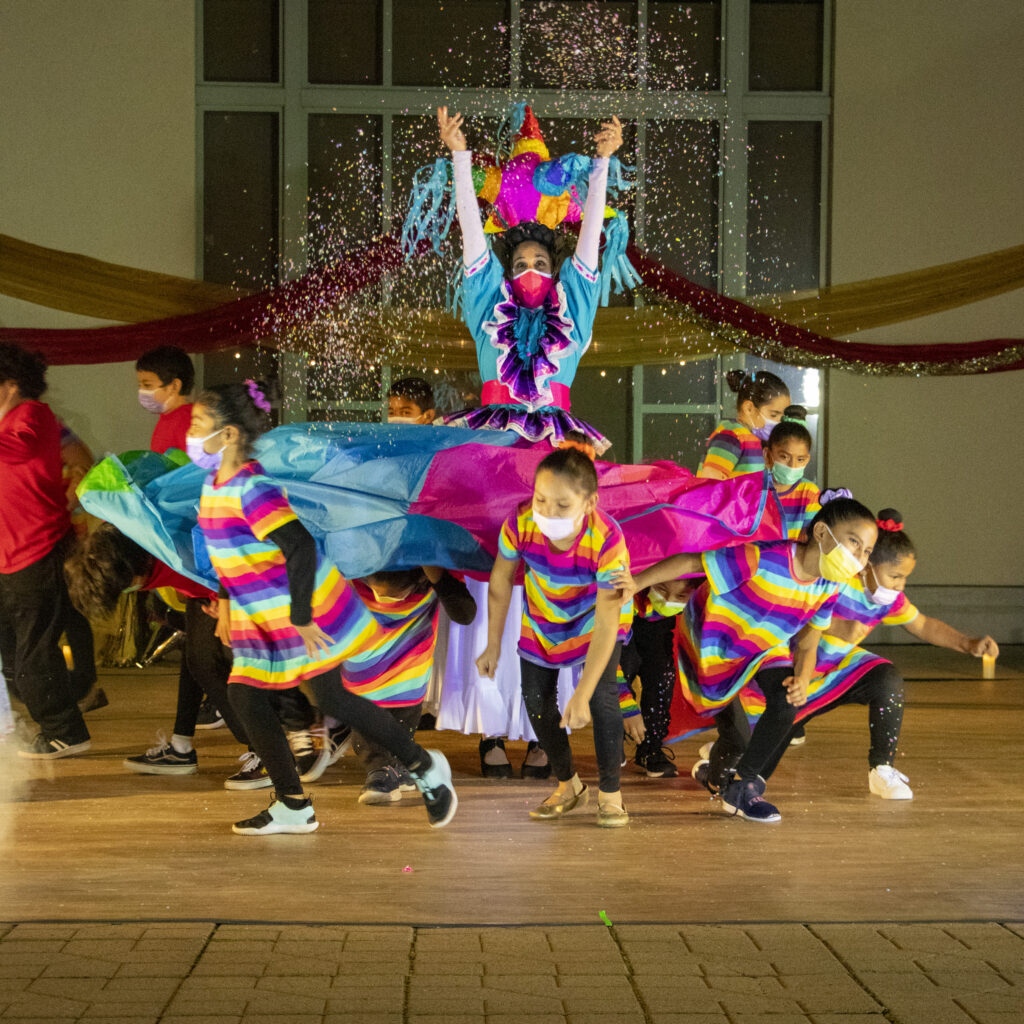 Let our El Alebrije production featuring 150+ local students take you and your family on a magical holiday journey! Inspired by the culture of Mexico, this reimagining of The Nutcracker ballet premiers Saturday, December 10th at 6:30pm at the Kit Carson Amphitheater. Admission is $10, children under 5 are free. Learn more and buy tickets here.
Let Us Help You Create a New Holiday Tradition This Season
This new spin on a holiday classic is not to be missed. This year's performance will feature all new choreography, set design, and props created collaboratively with our students, as well as a contemporary storyline. To create this production, we collaborated with Bocon, a theater for youth company, to create a culturally-relevant script and with The San Diego Guild of Puppetry to create a large-scale puppet that portrays the alebrije, or fantastical creature.
El Alebrije will be centered around Maria and her family's story as she celebrates her Quinceñera, her 15th birthday.  At the event,  she will receive a gift (El Alebrije) from her father, who is an artisan living in Mexico.  As Maria dreams, El Alebrije comes alive, conjures up images from Maria's home, and takes Maria on a tour of Mexico.  In the end, Maria sees El Alebrije as the spirit of her father who wishes he could be with Maria.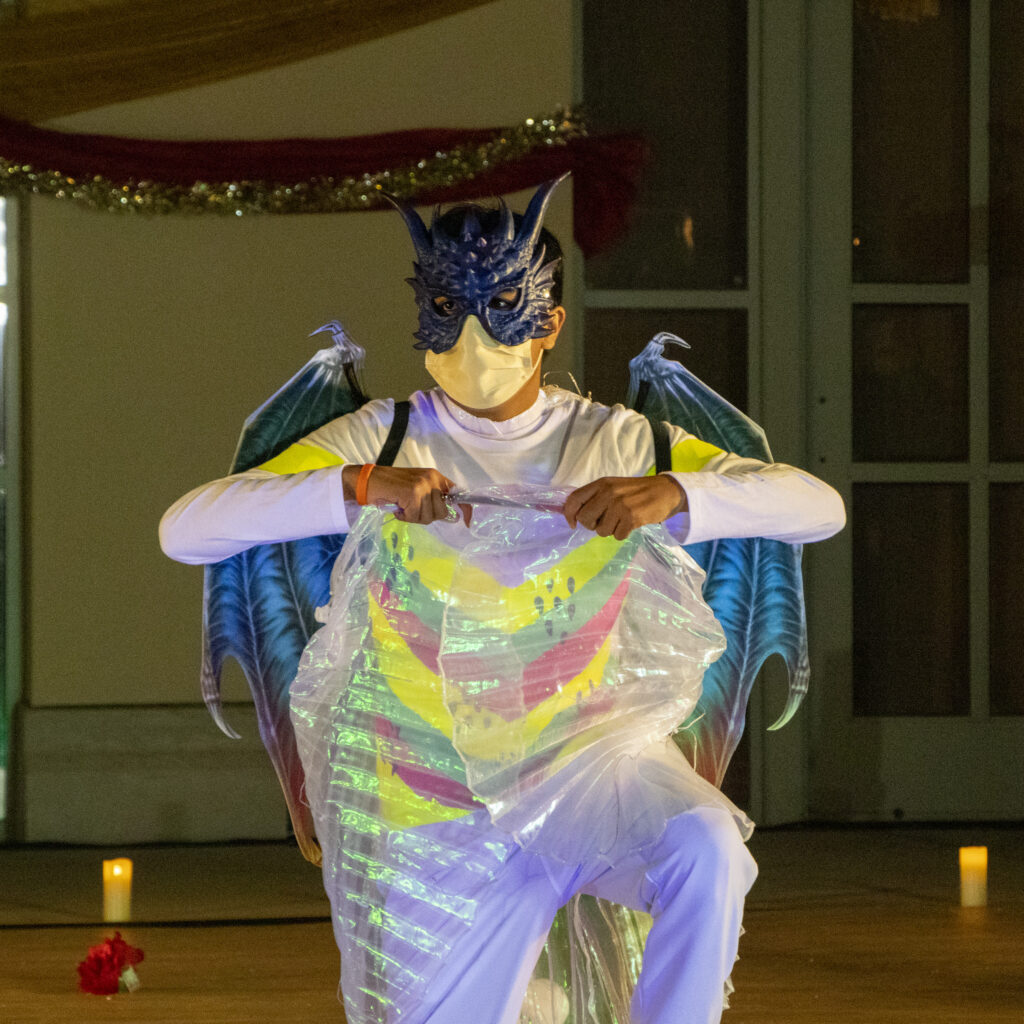 Several elements of Mexican culture will be included throughout the performance. Maria's tour of Mexico will include an introduction to"Mother Piñata" with a piñata-inspired skirt that will burst with Chiclets, taking the place of Mother Ginger and her bon-bons.Similarly, the Marzipan costume will feature the roses on de la Rosa marzipan packaging. The Flowers' costume will include elements of marigolds, which are featured in Día de los Muertos celebrations.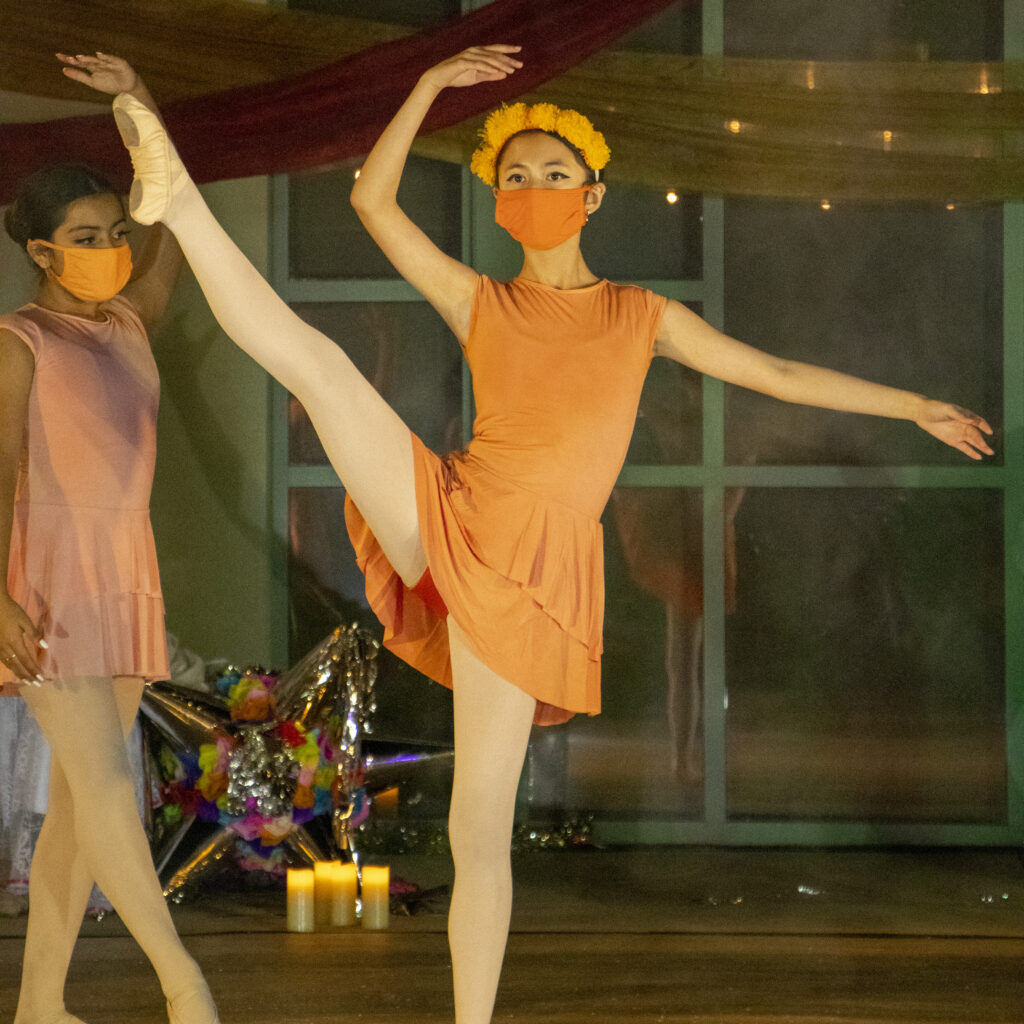 Help Make El Alebrjie a Community Staple This Year
Curious as to how you can support this vibrant production? Contact Allison Morrissey, Director of Development and Marketing.  View our corporate sponsorship deck HERE to support at any level. 
Thank you so much for your continued investment in our students. We look forward to seeing you at El Alebrije!