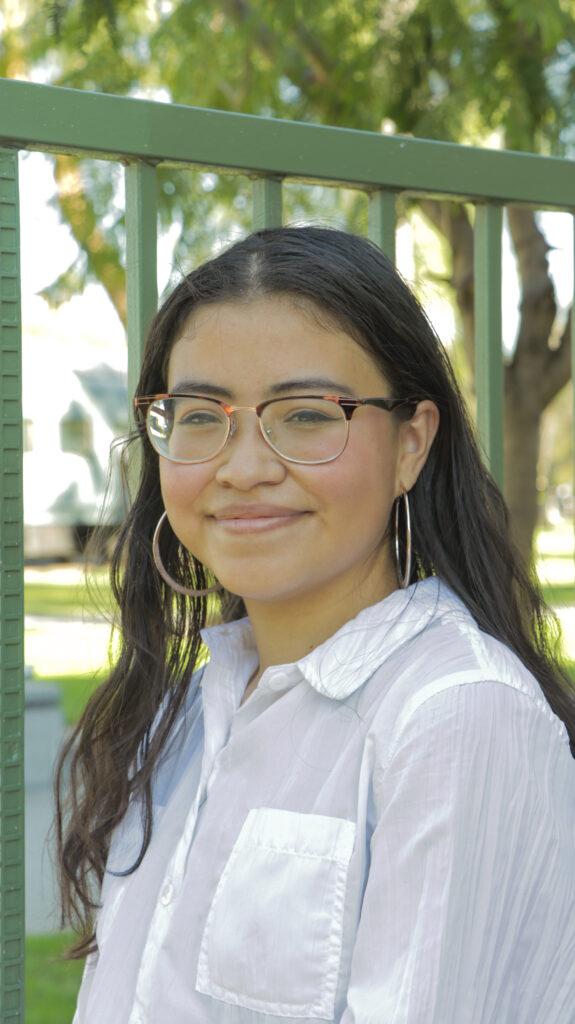 Meet Ms. Lesly, our amazing intern! Whether she is helping with check-in or planning fun Family Services events, she is a massive help in our day-to-day operations. Not only that, but Ms. Lesly is a great dancer as well! She adds warmth and kindness to our office, and we are so lucky to have her. We sat down with Ms. Lesly to get to know her better.
1. You are a great dancer–what projects have been your favorite to be a part of and why?
When I think of my favorite projects, many things come to mind! It is really difficult for me to choose because I really do feel like every experience I have been part of has gifted me with so much whether it is community, knowledge, and personal growth. I will keep it short though. The first project that I had the opportunity to be a part of while at CSUSM, is definitely one of my top favorites. I had the opportunity to work alongside a collective that consisted primarily of black/latinx dance artists. It was a defining moment in my life because working with this collective made me fall in love with experimental dance improvisation and this project is where I met the community of dance that I am part of now.
More recently, another favorite of mine was co-teaching and performing at Seattle Festival of Dance + Improvisation this past summer. What I really loved about this project is getting to work with mayfield brooks. mayfield is a dance artist from New York that I have studied and have lots of respect for.
2. Cooking is also one of your many talents. What has been your favorite thing to cook recently?
My favorite thing to cook recently is alfredo pasta and ceviche. Each time I make alfredo pasta, I love making the sauce from scratch so I can add my own personal seasoning. And ceviche is a long time favorite of mine, I grew up making and eating it every weekend during the summers with my family. What I love about cooking is the community it creates. I love to get together with my family and/or friends and have a meal together.
3. What inspires you/ your work at the moment?
At the moment I feel really inspired by learning new things or taking up new hobbies. This year I began to make zines, I learned how to sun print on t-shirts, signed up for some fitness classes, and now I am learning how to crochet. Having something new to learn is really exciting and it inspires me because it's a reminder that there is so much possibility for growth and it is a reminder to stay open to new things and opportunities.
4. What are some of your favorite things about working with ASB students and families?
One of my favorite things about working with ASB students and families is getting to see them grow and show up for each other. I really enjoy hearing about things they want to do and then seeing them accomplish those things is amazing. Another thing I love about working with ASB students and families is being able to provide support to them and celebrate them. Growing up, I did not have access to arts education outside of the few classes offered in my public schools and did not have any guidance from my family to navigate higher education. My family and I relied heavily on a non-profit organization that provided support and guidance to families of farmworkers, for educational/recreational opportunities, and emotional support. Because of the great impact of programs that support youth and their families mental wellbeing, I began searching for opportunities where I could use my personal experiences and art to support youth of color and their families. I feel really proud to work with ASB students and families.