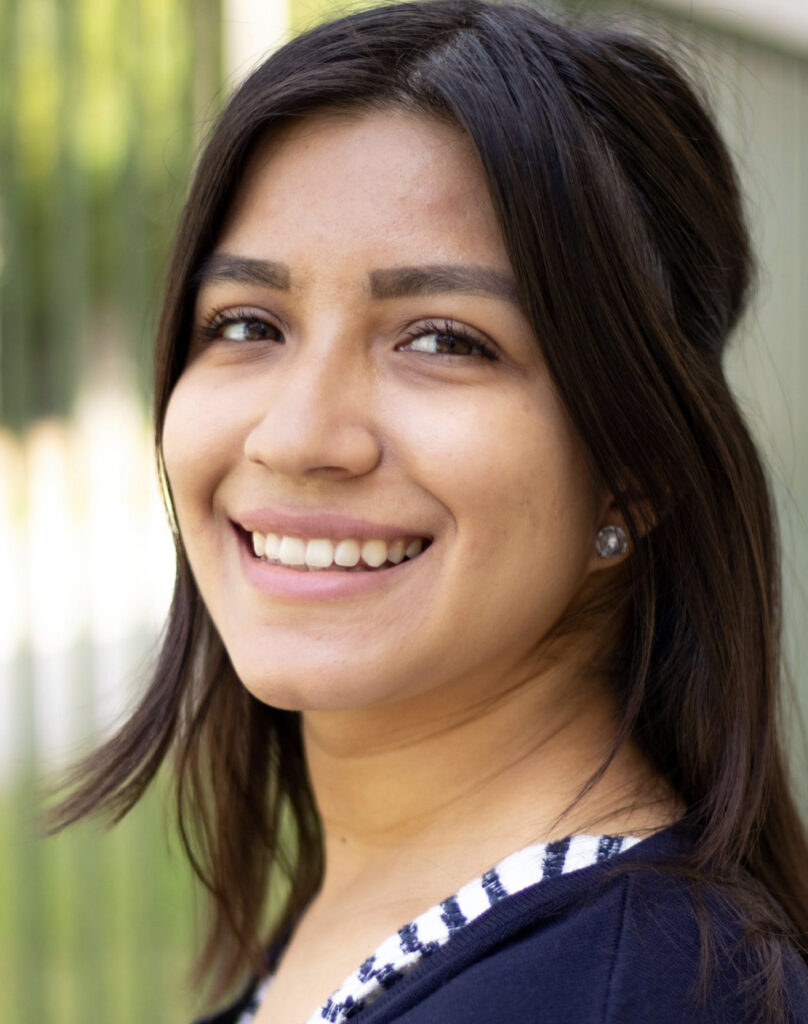 Meet Jazmin Solorio, one of our amazing Academic Leaders! She has been instrumental in leading our RIASEC career workshops this year and has helped create a warm, welcoming learning environment at A Step Beyond. We are so lucky to have her!
1. What are some of your favorite things about working with ASB students?
Some of my favorite things about working with A Step Beyond (ASB) students is hearing their voices, their opinions and seeing their smiles. Some students might not understand how important their presence is at ASB, but I want to make sure I let them know. I love when they show up with so much positive energy. To me, that shows the significance of ASB in their lives.
2. What was your favorite subject in school, and what was your journey to becoming an Academic Leader like?
When I was in school, my favorite subject was math. I still love learning more about math. I love numbers and solving problems. My journey to becoming an Academic leader was very smooth. It started by hearing what ASB was in one of my classes at California State University San Marcos (CSUSM), and how it was an after school program helping youth in my hometown. I completed my service learning at ASB, then my Sociology capstone course required me to do an internship. I couldn't think of a better place to complete it than ASB. After completing my time at CSUSM, I got hired on to be an Academic leader in the open-tutoring lab and in the Makerspace. I knew ASB was special from my first day on campus, and I knew I wanted to be part of it. 
3. What are your top RIASEC themes? Which one do you relate to the most, and why is it important for students to know their top themes?
My top RIASEC themes are Social, Investigative, and Conventional. I relate to Social the most because I am a helper. I love helping our youth at ASB, their families, my colleagues, my own family and my friends. It is important for students to know their top themes because they increase self-awareness. Each theme comes with traits that describe who you are, regardless of what environment you find yourself in. Most importantly, RIASEC themes help you become aware of careers that suit your personality and strengths. 
We are so happy Ms. Jazmin's journey lead her to A Step Beyond. The mentorship she provides ensures our students will graduate from high school college and career ready. Thank you for all you do, Jazmin!