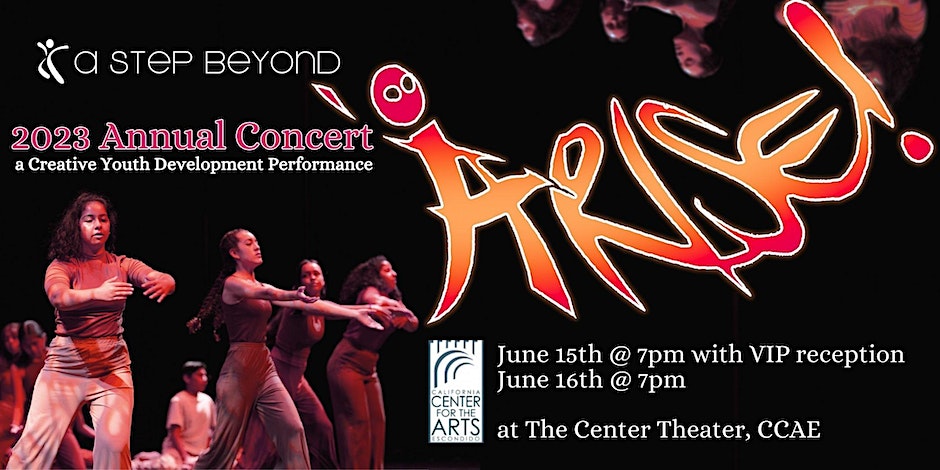 ARISE! 2023 Annual Concert
Enjoy an evening of dance featuring 130 A Step Beyond students.
Arise! is our annual featured Creative Youth Development dance concert. This year's concert will showcase original dance works choreographed by Araceli Carrera, Roxanne Rojas de Blanco, Karla Navarro, Jennifer Oliver, Heather Glabe, Casey Flores, and Nhu Nguyen, in collaboration with A Step Beyond's students.
This year, there will be a VIP Reception following Thursday's performance. You can meet the choreographers in an intimate gathering over desserts and drinks. VIP Reception tickets can be purchased as an add-on to your admission tickets. VIP Reception is only available on Thursday (June 15) from 9:15pm – 10pm.
VIP Reception (Thursday only): $25
ASB Parents and Families: Please speak with Marjury at the front desk for financial assistance or to pay in person.