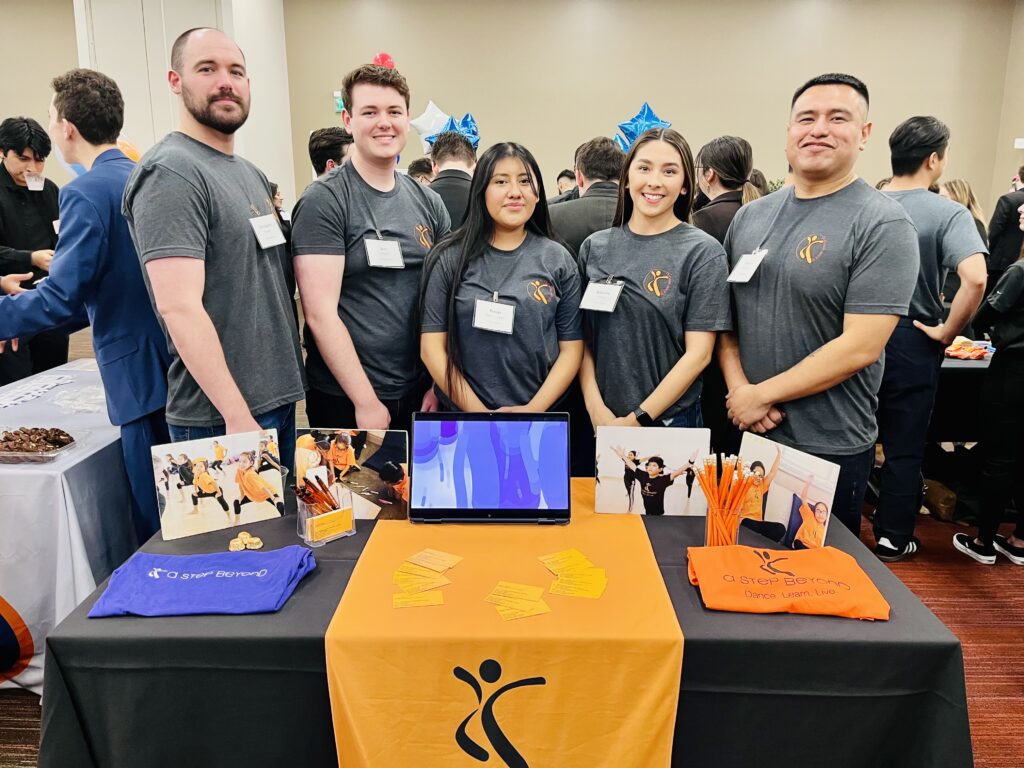 This past fall, A Step Beyond partnered with Cal State University San Marcos (CSUSM) once again on an exciting project–one that serves as the culmination of a students' academic career in the College of Business Administration. After submitting a project proposal, ASB was fortunate enough to be matched with a multi-talented group of CSUSM students along with their faculty advisor to complete their Senior Experience project.
The process began with an initial Zoom meeting to determine the scope of the project. Gustavo (Marketing), Tereza (Management), Sean (Management Information Systems), Christopher (Accounting), Gabriella (Global Supply Chain Management), and Gayle Belch (Faculty Advisor) asked great questions and it was decided that an economic impact report and a promotional plan to advertise these findings would best suit the needs of ASB.
CSUSM's student team jumped right in, diligently researching and collecting valuable information about ASB to create a thorough economic impact analysis. A key part of the process was learning to use the IMPLAN Economic Analysis software. After hours of software tutorials and data collection, the students entered variables like ASB employee compensation, ASB's program cost, and the total expenditures of ASB into the software to obtain ASB's total economic impact. Among other notable figures, the team discovered that for every $1 donated to ASB, ASB gives back $1.38 to the local Escondido economy.
Simultaneously, the team conducted market research to create a tailored promotional strategy and recommendations on continued improvement of ASB's growing social media presence. A major part of this process was conducting a survey of 51 ASB parents of elementary, middle, and high schoolers to discover the following:
Parents' reasons for enrolling their children at ASB
The parent experience at ASB
The growth parents have seen in their children as a result of their participation in ASB programs. 
Although ASB is still a relatively new organization having been founded in 2014, parents have already seen the positive impact ASB has had on their children. With an overall parent satisfaction rate of 4.7/5, it was found that 97% of parents would recommend ASB to another friend, family member, or colleague.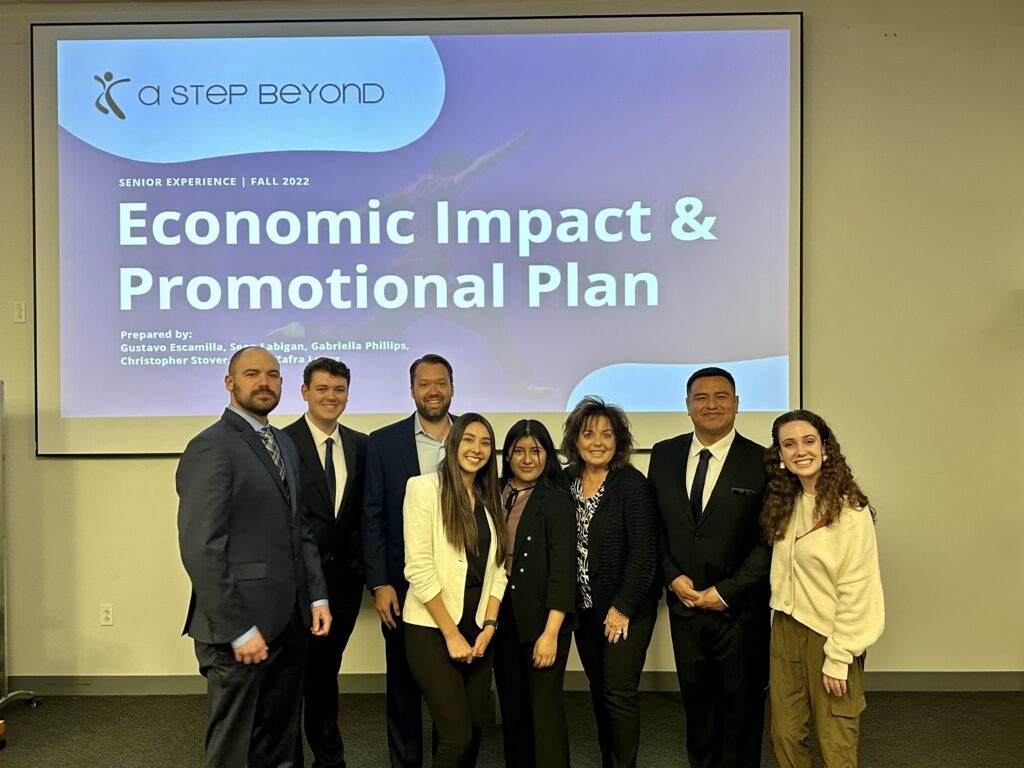 The final pieces of the project included the team's presentation of their research at CSUSM and a trade show that took place at Thermo Fisher Scientific in Carlsbad. Dressed to the nines, the group consolidated their research into a digestible and aesthetically pleasing PowerPoint that they presented to ASB CEO James Wright and Marketing and Development Coordinator Kaylee Bosse, who served as the ASB point of contact for the students throughout the project. Staying calm and professional despite presenting in a large lecture hall to both live and digital audiences, the CSUSM student team exhibited a strong sense of preparedness and teamwork. All who were in attendance expressed their gratitude to ASB for its outstanding service of local youth and families.
The project concluded with a trade show comprising all CSUSM Senior Experience project teams at Thermo Fisher Scientific in Carlsbad. Donning ASB t-shirts, the student team set up a beautiful table displaying their research and more information about ASB. Local professionals, faculty, family members and friends milled about the exhibit room, taking in all the Business students' hard work.
ASB is so grateful for CSUSM students Gustavo Escamilla, Tereza Lopez, Gabriella Phillips, Christopher Stover, Sean Labigan, and their advisor Gayle Belch for their thorough analysis of ASB and genuine appreciation of ASB's programs. Considering their research findings, it's safe to say that a gift to ASB is not just a donation–it's an investment in a better future for both 230+ ASB students and the Escondido community.