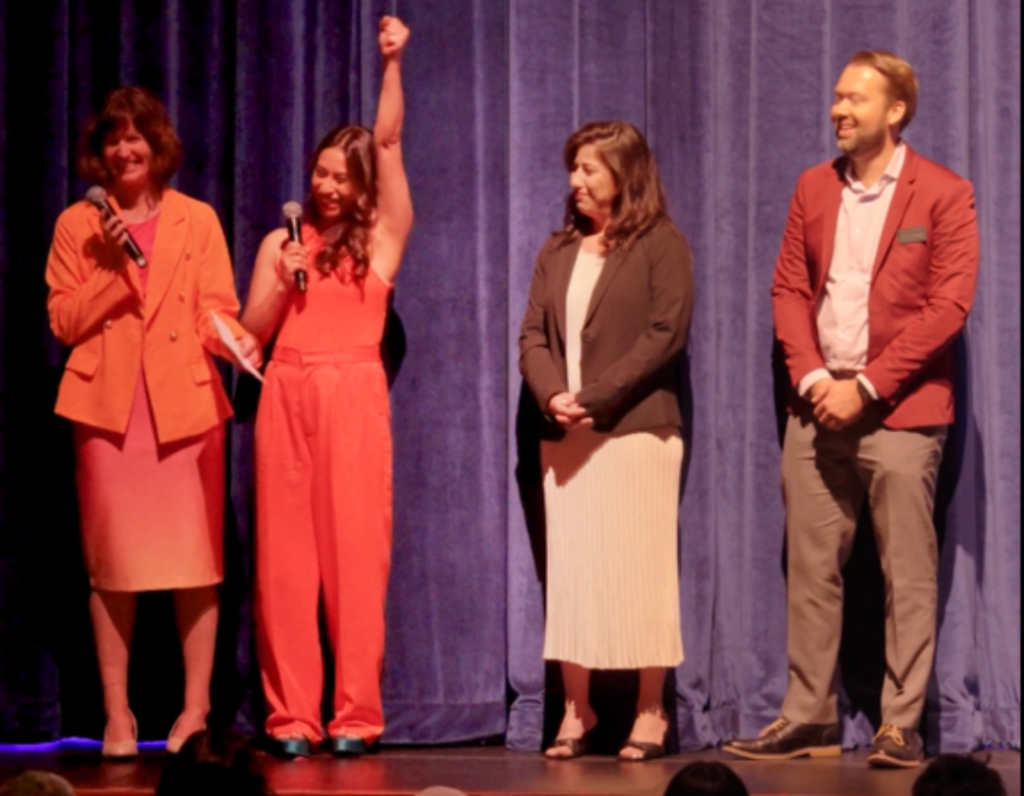 At our recent Arise! concert, A Step Beyond was surprised with a $75,000 grant from The DICK'S Sporting Goods Foundation! The award was recently publicized in an article titled:
Changing Lives Through the Power of Dance: A Step Beyond Receives 75FOR75 Sports Matter Grant (Yahoo! Finance)
In a video recorded of the surprise award, ASB team members read a note from the The DICK'S Sporting Goods Foundation which shared, "We believe sport has the power to change lives."
In celebration of the company's 75th anniversary, The DICK'S Sporting Goods Foundation launched its 75for75 Sports Matter Grant Program to provide 75 grants of $75,000 to under-resourced youth sports programs across the country. With this award, A Step Beyond became the 33rd grant recipient in the program.
We are deeply grateful for this incredible generosity. As our CEO, James Wright, shared in the article, "Every year, we can only accept between 40 to 50 students, so every dollar that's donated allows us to bring in additional students."
We look forward to putting this grant to work to empower youth to succeed in college, career, and beyond.