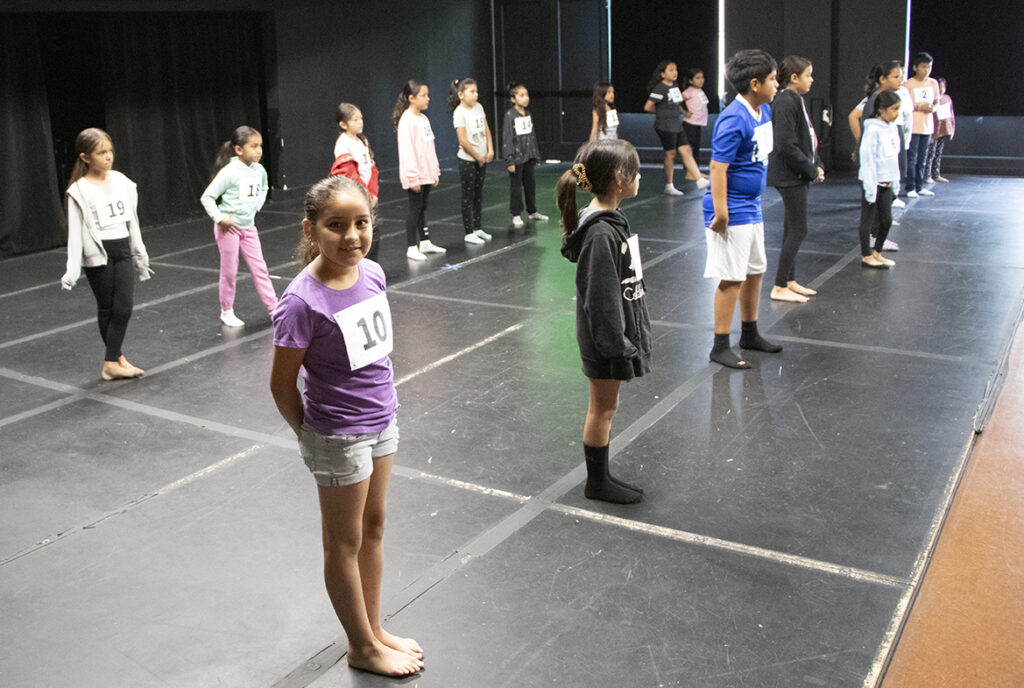 The campus of A Step Beyond was buzzing with activity on September 16. Student teachers and staff prepared their dance instruction, parents set up snacks and prizes, and volunteers chipped in to set up, check in, greet, and more. It was Audition Day – our annual recruitment event for 3rd- and 4th-grade students who are interested in joining A Step Beyond's 10-year program focused on preparing youth for success in college, career, and life.
Recruitment in the Community
From September 4 – September 15, A Step Beyond (ASB) hosted its annual "Fall into Dance," a partnership with local Title I schools to bring dance education into the school day for all 3rd- and 4th-grade classes at more than 11 elementary schools across Escondido and San Marcos school districts. In collaboration with dance teaching artists from Mojalet Dance Collective, ASB provided engaging dance classes while inviting youth and their families to audition for a scholarship to our after-school creative youth development program.
From Audition to Enrollment
On Audition Day, families lined up to fill out their applications, providing statements of interest in joining the program and confirming that they are in financial need of the scholarship opportunity. Parents then had the opportunity to participate in an information meeting, led by our own academic and family services staff, to learn more about the opportunities and community at ASB. Meanwhile, children were taught the dance audition choreography by ASB's Student Dance Teachers, who recently completed a class on how to teach dance. Youth then proceeded to the audition room with a Student Teacher to show what they learned and let the panel of judges (ASB's own dance staff) know that they are ready for this great opportunity.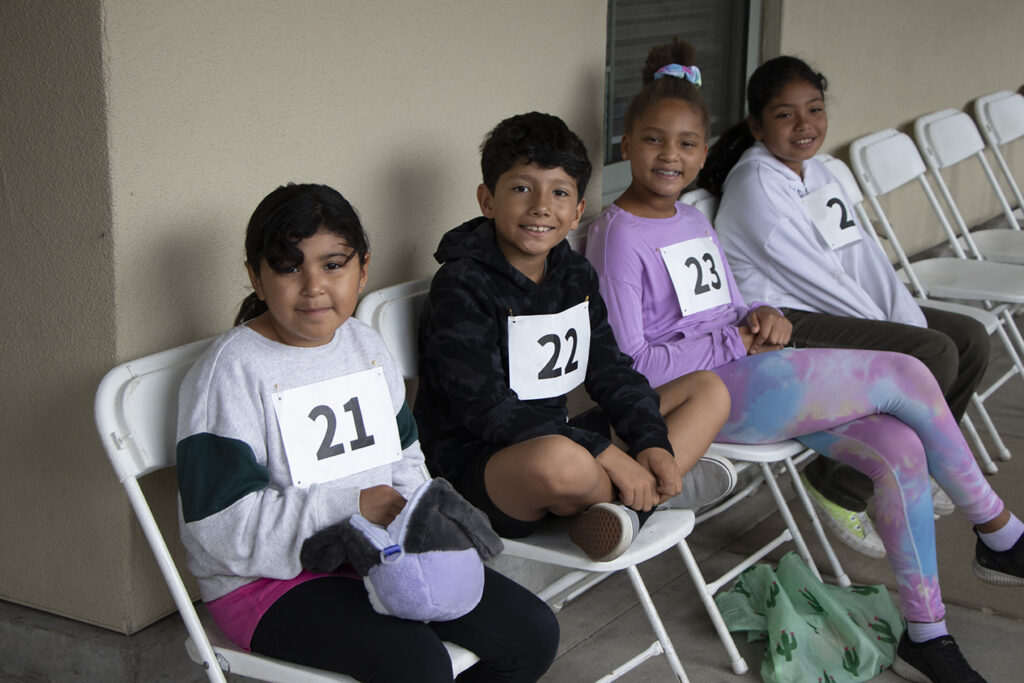 A highlight of the day was hearing from ASB alumni, Moises, and his dad who spoke to the parents of prospective students during our parent orientation session. Moises graduated from Escondido High School where he enjoyed wrestling, playing football, and tennis. He joined ASB in the 4th grade after participating in Audition Day. Throughout his time at ASB, Moises participated in dance education, academic support, family services, and our college and career readiness programs. He went on to attend the University of California San Diego to pursue computer science. As he prepared to graduate from high school, Moises shared, "A Step Beyond has provided me with life skills that I can now utilize as I am about to enter a new era in my life. I have learned to be a better student, dancer, and mentor thanks to the teachers at A Step Beyond."
Following auditions, ASB reviews the application information to learn more about each student's enthusiasm for dance, ability to participate in our twice-weekly programming, academic opportunities, and other opportunities available to them and their families. As a nonprofit arts education program, A Step Beyond is focused on serving young people from low-income communities in North County San Diego, many of whom will go on to become first generation college students.
Looking Ahead: 10 Years at ASB
Once students are accepted into our program, ASB commits to serving them for 10 years – until they graduate from high school. We provide youth with after-school dance education, tutoring, workforce readiness, one-on-one college counseling, mental health support, and other services – all at no cost to participants.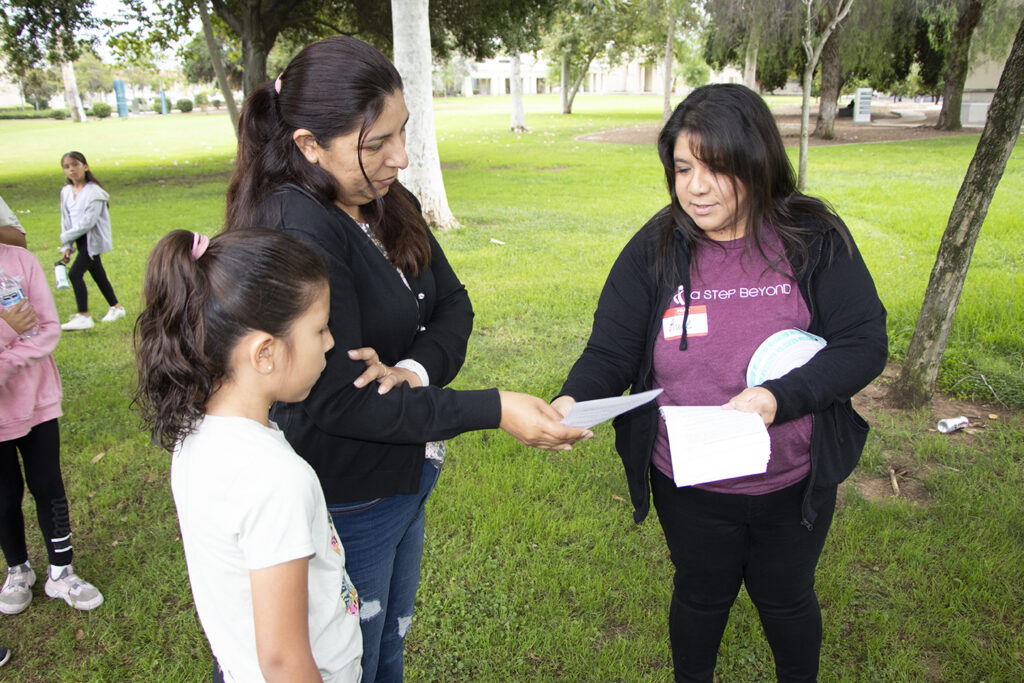 This new cohort of students will join ASB at an exciting time as we celebrate our 10th anniversary of preparing underserved youth for success in college, career, and life. Our team and students are preparing for our two major annual productions: El Alebrije and the Arise! concert. And we have continued to grow our World of Work program, this year adding two new career labs focused on structural engineering and alternative energy.
We are grateful to all who made this year's Audition Day possible! Thank you to the ASB students, parents, volunteers, alumni, Board members, and staff who helped us greet our newest group of future dancers and leaders.